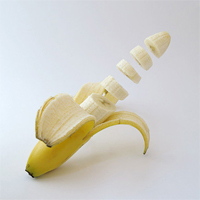 375 words. That's all most people want to read on a blog – max. I realize that's a generalization, and the topic, author and reader can all move that number in either direction. A good blogger already knows there's no such thing as word count, as long as you make your point. I've seen it done in 50 words. The problem is posts of this length will not always perform well on an SEO level. So you'll find many bloggers settling into the 250 – 600 word range.
Last year I wrote a six-part series titled The Best $50 I Ever Spent on My Blog, a group of posts that shared the lessons I learned while seeking for a freelance blogger to work for me.
Overall, I was disappointed in the series' results. Not only did it fail to get any traction, I made several errors in the execution of the mini-project. Bad news for me, good news for you (you get to learn from my mistakes!).
Here are several things to consider before tackling a multi-part blog post:
Set the Stage
– Write an intro post that outlines the "chapters" that are forthcoming. This will generate excitement and hopefully have people coming back to your blog to check for subsequent parts.

Leave Them Hanging
– End every part with a teaser about what the next "chapter" is about. Ask a thought-provoking question or promise to deliver a critical answer. In other words, keep them coming back for more.
String it Together
– Each time you add a new installment, make sure the previous posts have links to the previous parts. This is VERY important. Forgetting this step will leave future readers lost and likely have them move on to something else. If possible, use a custom URL to make it easier for readers to string together posts. For example use BloggingPro.com/Part1, /Part2, etc.
Supply Demand
– Before investing the time for a multi-part blog post, be sure the topic is something sticky. It's always important to understand what your readers want, but since we're talking about a heavy time commitment, it is worth your effort to explore the topic further. You might want to poll your readers or have them select a subject.
Why Oh Why?
– Ask yourself WHY you're making this topic into a multi-part series. Is it because you anticipate going well over 800 words? Is it because your word-count commitment is only 300 words per post and you want to get paid three times over? If it's a broad topic that has independent components that might not appeal to everyone, multiple (yet related) posts help put the reader in control.
Time it Right
– What is the timing of the roll out? Multi-part series can work well if you're releasing posts to coincide with an event that's playing out concurrently. For example, a blog about the TV show LOST, might want to launch a series and time the final post to coincide with the season finale.
Have you written a multi-part blog post? How did it work out for you?
After working for FOX News and MTV Networks, Andrew G. Rosen founded Jobacle.com, a career advice and employment news blog. He is also the author of The Exit Guide: How to Leave a Job the Right Way.