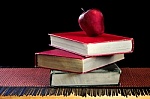 It happened quite by accident.
I kid you not.
It was an average week where I was posting content to my personal blog, when I made a discovery.
I was in the process of doing a review type post where I was sharing my favorite blogs on blogging, and discovered that most of them were written by men!
There must have been some mistake, I thought.
Everybody knows that women are better communicators, right?
Remember the book by John Gray, "Men are from Mars, Women are from Venus"?
So, like Santa Claus, I made my list and I checked it twice.

For every chick blog that I enjoyed there were 3 men's. Hmm?
What did that say?
I went even further to review the top dogs in terms of earnings. Who dominated? The men. Don't believe my little informal "study" on gender and blogging?
Think to yourself-who are the bloggers that you study most to enhance your success. Are there more men than women?
You decide.
What's my point?
Rather than pout, I think that us "chick bloggers" (as one of my blogging buddies describes us) should poise ourselves to learn more from the fellas.
Of course I don't want to appear sexist, but success is success.
Don't shoot the messenger!
Here are four fabulous tips I've learned by studying the opposite sex. Don't be bitter, be better.
1. Men mean business-No matter what the topic, they tend to be more action and results oriented in their blog posts. They often have "calls to action" or tell us what we should be doing in no uncertain terms.
2. Men often appeal to our desire to achieve success, rather than connect on an emotional basis. They don't typically care about "hurting other's feelings." And I must admit sometimes that we do. Take for instance a post I wrote on readers not making comments. I debated back and forth before posting it, because I didn't want to offend. Guess what? It ended up being one of my most popular posts.
3. Men are more original. They dismiss fads, or popularity, or conformity. Many do their own thing, regardless as to the consequences.
4. Men aren't afraid to court controversy. They often dismiss "protocol" for principle. Franky Branckaute of Blogging Pro is a good example.  🙂
So, that's my take on today's topic. But women, take heart. Although we may not rule the "blog world", we still have the "real power" in relationships!
Rock on!
Your turn. Do you agree or disagree with my findings? Have you noticed any gender related differences in women and men bloggers? Do tell.
Jennifer Brown Banks is a veteran freelance writer, popular relationship columnist, and Pro Blogger. When she's not immersed in the world of words, she digs simple pleasures like cooking, Jazz music, Karaoke and a good cup of tea. She is the former Senior Editor of Mahogany Magazine.