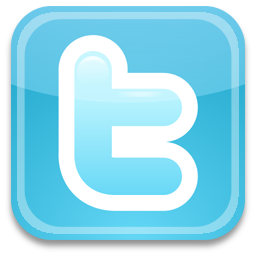 With Twitter about to unveil premium accounts to the paying masses, some bloggers may wonder whether buying a Twitter account is worth the investment, especially if they choose to host their own blog (instead of using an inexpensive blog platform like WordPress or Blogger).
Unless you're blogging for the fun of it, serious blogging pro's need to purchase a premium account as refusing to do so (in order to save some money) could lead to the inevitable death of your blog (at least in the twittersphere).
So before you attempt to draw silly arguments why free loading off of Twitter is a smart business move, here are three reasons why you will purchase a premium account, regardless of the price (within reason of course).
Trust, But Verify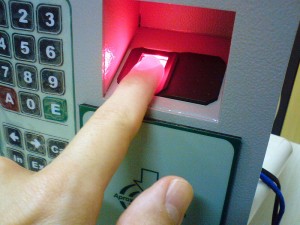 There are many ways you can establish trust in the twittersphere via #followfridays, appearing upon numerous Twitter lists and last (but not least) being frequently retweeted (both old style and new).
However none of the above carries as much weight as being verified by Twitter, which can assure new followers that your tweet account officially represents your blog and is not owned by a spammer.
A verified account could also help your blog respond to criticism, media inquiries and potential advertisers (as virtually every marketer on Earth uses Twitter) without them wondering if they tweeted the correct blog owner.
Tweet In Shifts
For blogs with multiple authors, having a premium account can enable your tweet-a-holic contributors to respond to the masses around the clock (especially if your site boasts authors from around the world).
This feature also becomes handy when the main author (or authors) is on vacation, sick or unable to tweet due to a bad cell signal (let alone blog).
Instead of giving out the password (which may not be wise long term) or using a third party service (like Hootsuite), you could simply authorize others to tweet on your blog's behalf, eliminating a major security hole.
Direct Connection To The Masses
Last but not least a premium account gives you the ability to direct message all of your followers without having to follow all of them and become overwhelmed with their daily drama.
This feature alone is worth the price of a premium account, as it can help your blog's tweet account follow specific tweeters within your blogging niche, making it easier for followers to identify the topic your blog covers.
While following a user could also help you build loyalty towards your blog, following to many could also hurt your brand (as one may associate your site for a spammer, who often follows all).
Do You Really Need To Pay?
Unless you use your Twitter account for personal reasons (like most people) then a premium account will probably not interest you.
However, if you are building or apart of a blog network with aspirations of destroying your competition then the answer to the question above is a resounding YES!!!
Now that you know that Twitter is releasing premium accounts, do you plan on purchasing one? Let us know in the comment section (and if you disagree be sure to explain why).
(Image Credit: Finger scan via Rodrigo)
Update: Corrected small grammatical error.
Author:
Darnell Clayton
Darnell Clayton is a geek who discovered blogging long before he heard of the word "blog" (he called them "web journals" then). When he is not tweeting, Facebooking, or blogging about space and his beloved iPhone, he enjoys running, reading and describing himself in third person.