The importance of blog strategy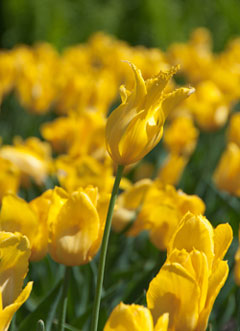 building can never be exaggerated, at least not for the bloggers who dream of living the internet lifestyle. Most, if not all, individuals have general goals for what they want to achieve in life. Unfortunately, having general goals alone do not guarantee success in any venture, especially blogging.
Only the truly exception bloggers with the exceptional attitude and vision will inevitable experience the joys and freedom of living the internet lifestyle. However, what are the characteristics and practices that will help secure this level of success and how do you effectively execute goals aimed at it? I will show you how.
Clearly Define Your Goals & Targets
We all think about our goals and what we want to achieve and enjoy. Thinking about them is just not enough; there are certain prerequisites that need to be fulfilled before you get to the point where you put your plans in action. I know that some of us can recall the many New Year's Resolutions unfulfilled and all the months and years daydreaming about what is to come. After all we're just human, we have procrastination and many other diseases that we need to overcome.
Fortunately, there are some very simple exercises that will help us to move from thought and daydreaming to action. Simple exercises that many overlook.
Decide what you truly enjoy doing and are passionate about
Make a physical note by writing down the things you're passionate about
Define your blogging goals based on your passions
Clearly identify each goal such as dollar figures, number of visitors, etc.
Write down the smaller targets that need to be completed to eventually accomplish that huge goal
Group your targets in short-term, medium-term and long-term
Use a diary or spreadsheet to record all your accomplishments
I particularly recommend physically writing your notes in a diary or journal. This makes your goals and dreams more tangible and closer to reality. It provides a sense of, "the mission has begun," and will motivate you farther to get the job done. So give it a try regardless of how digitally advanced we are. Go back to your roots from time to time and truly connect with yourself.
Enjoy & Celebrate Your Accomplishments
Its very important that you make note of your targets and track your successes, because how will you truly feel and appreciate your growth in all areas if you're not fully aware of them. Make every target completed a "Big Deal!" Jump for joy, do a little dance and feel good about every small achievement, regardless of how small they may be. Enjoy every moment of your journey, because no one else can stimulate your happiness here. Ignore the naysayers, who may not see what's the big deal. You know what you want and you know how you feel.
This is where your passion is continuously strengthened and it becomes even harder for you to give up on your blogging dreams.
How To Deal With Setbacks & Delays
In the army, the General always makes provisions for unexpected events or problems by offering contingency plans, just in case. He's aware of the fact that no scenario is set in stone and anything can go wrong. This practice and attitude is very important for any goal being set, on and off the battlefield. Believe it or not, this applies to blogging too. Always have a backup plan whenever possible for unexpected delays or events. You may be a dedicated daily blogger and your readers are always anticipating your material. Something may happen that prevents you from writing any posts for your blog for a week or two. So in this scenario, try to have articles on general topics in your arsenal to be scheduled and used for times like these, or ensure that your blog is open for guest authors. Hopefully, you get the idea.
Always diversify your blog topics and services in such a way that one unfortunate event won't damage your desired reputation or goals. In the event that something happens beyond your control, its not the end of the world. Brush yourself off and continue on that golden path. Remember that every experience adds fuel and authenticity to your journey. So cherish them as your own.
Discussion
What techniques and strategies have worked best for you when building and maintaining your blog? Are there any experiences that make your blog unique that you would like to share? Please leave a comment, we would love to hear from you.
Robyn-Dale Samuda is a Web Developer & is owner of Yuraki, a Website Development, IT Consultation & Online Marketing Firm in Jamaica. He has a passion for the web and helping clients achieve more online.