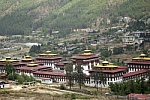 Whether you're new to the blogging game, or have earned the equivalent experience of black belt status, you'll find that "skill" is not the only factor to blogging success.
One often overlooked area to maximizing good fortune and longevity is good karma.
That's right, Karma.
Clueless to what this is?
Karma is a Buddhist principle that believes that we each bring upon ourselves good or bad results based upon what we put forth in the universe in this life and in reincarnation.
That's some pretty heavy stuff!
But simply think of it as the basic reaping and sowing philosophy.
Now that you know what it is, let's look at a few key ways to make it work in the blogging world.
Creating Good Karma-Key Points
1. Follow the Golden Rule— In other words, "Do unto others…". If your blog has benefited from guest post of others, return the favor. Nobody is saying that for every person that posts at your site, you have to post at theirs. That might not be practical nor prudent. However, it's not groovy to always be a receiver, but never a giver. Don't be a "blog snob". Act accordingly.
2. Share Information—Be generous with what you know. Whether it's through blog posts, Tweets, or comments, always strive to be a valuable resource within the blogging community. "Each one teach one."
3. Take the High Road (there's less traffic)!—Even when you differ in opinions with others learn to disagree without being disagreeable. Sometimes we have to choose our battles wisely. Don't engage in word wars where nobody wins.
4. Be a Cheerleader For Others' Success—Offer kudos and kind wishes whenever a friend or fellow blogger in your circle scores a blogging gig, or reaches a new plateau. It's not necessary to be competitive all the time. Not to mention, it can be pretty exhausting.
Follow these four tips and you'll earn the respect and appreciation of fellow bloggers, and satisfy your karmic debt in this life and the next. 🙂
Feel free to share your perspective on any of these principles. Do you agree or disagree with blogging karma?
Photo Credit: Attila Jandl
Jennifer Brown Banks is a veteran freelance writer, popular relationship columnist, and Pro Blogger. When she's not immersed in the world of words, she digs simple pleasures like cooking, Jazz music, Karaoke and a good cup of tea. She is the former Senior Editor of Mahogany Magazine.