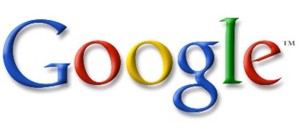 In addition to traffic generated from
marketing through social media sites and community building activities such as guest blogging, blog commenting and blog contests, etc., we should always remember that search engines are not abolished and still provide a rich source of traffic as long as your blog is properly optimized and continuously produces content that is useful and keyword rich.
Search Engine Optimization was once a topic only the experts would talk about and hiring an SEO professional was the only option for most businesses aspiring to venture online. This is no longer the case and below I will show you some simple SEO techniques as well as the importance of using the right keywords when marketing your blog.
Your Targeted Keywords Should Represent Your Blog's Services & Goals
If you are proactively blogging rather than passively, you should already have an idea of what you would like to achieve through your blog and hopefully you are taking steps in that direction by providing content in relation to that. The keywords you market should reflect that as well.
For example, if your blog teaches your readers how to be a successful blogger, you could aim for the keyword "how to blog." If your blog provides all there is to know about blackberry smartphones then aim for a similar keyword or phrase. Another great example of this, is our sister site
BloggerJobs.Biz which provides lots of freelance blogging job opportunities. If you use google to search for the phrase "blogger jobs" BloggerJobs.Biz will show up in the number 1 spot and number 3 if you search for "blogging jobs" and this is what you should be trying to achieve within your niche for your blog.
Keyword Research To Find The Right Mix
There are billions of keywords and phrases that are searched for, however, there are specific combinations that are more popular and more competitive than others. You need to be somewhat aware of what is being searched for so that you can better understand, please and capture those search engine visitors.
Google's Keyword Research Tool can help you to do extensive research on keywords you may want to dominate and it provides information such as: the number of monthly searches, how competitive the keyword is and search trends.
6 Things To Keep In Mind When Link-Building & Using Keywords
To help your site rank high in search results for your chosen keywords, there are some simple techniques to use.
1) Use your targeted keyword as your link text when opportunities arise for you to spread and share your links. You can try to chose a name for your site that is as close to the targeted keyword as possible.
2) Chose a domain name that has your chosen keywords in it. Its important, however, to keep your domain name short and sweet
3) When sharing your links, if possible, ensure that they have the appropriate link titles in the code. For example, <a href="https://www.bloggingpro.com" title="Blogging Success">
4) Link to related articles within your blog posts while including appropriate title tags in the code. If you're writing articles for your niche on your blog and the content is related in some specific ways, ensure that you link that text to those posts.
5) Use an SEO plugin like All-In-One SEO Pack to ensure that you are using post titles, keywords and descriptions appropriately. This is especially useful for blogs that use older types of blog themes that don't have these features built-in.
6) Your articles should be keyword rich. This is very important especially if you're focusing on a particular niche. However, keep in mind that you're writing for human beings and not search engines, so do not spam your articles. Rather write naturally by focusing on your niche.
Dominating search engines is still very much important and not just social search. Even with the massively growing popularity of social sites and the sharing of information through them, there are still some sites where up to 90% of their traffic is from traditional search engines. So, be on the ball, target those keywords and dominate those search results.
Discussion
How much of your blog's traffic is from search engines? What techniques are you currently using to help your blog rank better in search for specific keywords? Share your thoughts in the comments, we would love to hear from you.
Robyn-Dale Samuda is a Web Developer & is owner of Yuraki, a Website Development, IT Consultation & Online Marketing Firm in Jamaica. He has a passion for the web and helping clients achieve more online.