Lights, camera, action!
Each time you prepare your words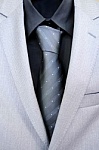 for online viewing and hit the "publish" button, you're on stage.
A virtual stage. Before a crowd of thousands, potentially millions.
Will you rock them? Will you be worth the price of admission?
Will you cultivate new fans or fall short of expectations?
You decide.
It all depends on your blogging "SWAGGER".
What's swagger? No, it's not a dance.
Swagger is defined as one's style. One popular dictionary describes it as, "to walk or strut with a defiant air."
Some even call it the "it factor." Michael Jackson had it. Madonna had it. Cher had it.
Now that you're on board with what it is, here's how to use it to advance your blogging game.
1. Be Fearless— Don't be afraid to speak your mind and your own personal truths. You're a grown up and peer pressure should have played out in high school. Don't let negative comments or negative vibes keep you from expressing who you are and your unique perspectives. It's impossible to please all of the people all of the time. Just don't be opinionated in a way that's purposely offensive. That's not cool or clever.
2. Be Original— Resist the urge to be a copycat. Don't be lazy. Come up with your own creative topics and twists. It's okay to study what works for top bloggers in your niche, but develop your own unique style and voice. Remember that there are millions of bloggers, but nobody can do you better than you. 🙂
3. Be Controversial— Don't always play it safe. There's no growth in it. Take a stand on things that are important to you and your belief system. Fight for the underdog if you're so inclined. But do so in a way that shows grace and good will.
4. Be Colorful— Show us your sense of humor when the situation dictates. Make us laugh at our mistakes. Humor is to writing what spices are to collard greens. A great example would be the late Erma Bombeck.
5. Be Passionate— I've said this before but it bears repeating. Don't "half step". If you do, it'll show. Engage us. Excite us.Give your best. Enhance the blogging community with your contributions.
Confidence, not cock(i)ness is key!
Follow these five tips and you're sure to be a crowd pleaser with repeat performances!
Jennifer Brown Banks is a veteran freelance writer, popular relationship columnist, and Pro Blogger. When she's not immersed in the world of words, she digs simple pleasures like cooking, Jazz music, Karaoke and a good cup of tea. She is the former Senior Editor of Mahogany Magazine.