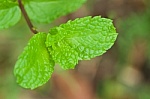 No matter where you are on the "food chain" of blogging, chances are, you can be better and ascend higher.
Growth is what it's all about.
Growth is a true sign of maturity, and the true sign of a professional.
And like many other life forms, if you don't grow you risk dying.

Do a reality check.
If you're not learning more, receiving more visitors, finding more joy, making a greater impact, then chances are you're not challenging yourself enough, or you're approaching it wrong.
For certain, growth takes time. Still, you should see signs of progress with each step and level as you progress.
To help you to reach greater heights, here are a few tips I've garnered from my career as a professional blogger and my personal experience.
1. Be open to constructive criticism—If you can't stand the heat, as they say, get out of the kitchen. Whether it's comments from blog readers, or perhaps a blog boss that "micro-manages" your work, prepare to be given feedback. It comes with the territory. Sometimes it will be valid and help you to hone your craft; other days it may be the result of somebody just having a bad day. Don't let it get you down, or take you out of the game! Heed and move forward.
2. Set goals for where you wanna' go—These should include short and long term goals, how much you would like to make, and even jobs you'd like to score.
3. Study the best in your particular niche and even those you might perceive as "competition." They're at the top for a reason.
4. Don't be afraid of a little trial and error. Learn from your mistakes and capitalize on your strengths. Over a period of time, analyze your topics, your approach, your design set-up and image choices, and the responses received. What worked? What tanked? Act accordingly.
5. Don't rest on your laurels. Strive to be better than average. Strive to be better than last month, last year even. Keep raising the bar for yourself and others within the blogging community.
Keep these five pointers in mind, work hard, and be a receptive student to what each experience offers. The more you know, the more you'll grow!
Your turn.
How do you measure your growth as a blogger?
Have you used any of the above tips as a strategy for success?
Image: Michelle Meiklejohn

Jennifer Brown Banks is a veteran freelance writer, popular relationship columnist, and Pro Blogger. When she's not immersed in the world of words, she digs simple pleasures like cooking, Jazz music, Karaoke and a good cup of tea. She is the former Senior Editor of Mahogany Magazine.