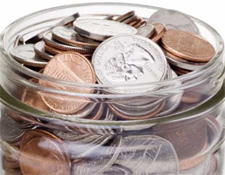 Every blogging job is different. Some clients will hire you with a clear understanding of what they need/expect. Others will rely on you to define the blogging role. Whatever the situation, if you are a blogger looking to land blogging jobs, you need to be prepared. The latest tool I've decided to add to my 'hire me' arsenal is a blogging rate card. Here's why…
Landing a job often seems like a nearly impossible task. The reality is, people WANT to hire you, that's why it's important to make it as easy as possible for them. A rate card (and when I say rate card, I am talking about a single Web file or document) will establish what work you are willing to do and give the hiring agent an idea of how you would like to be compensated. Just like any relationship, both parties are best served if they put their cards on the table. In other words, do not take $3 a post if you have determined you are worth $5.
MAKE IT EASY TO GET HIRED.
Keep in mind that you are immersed in the blogging world. Terms like backlinks, image alignment, SEO, etc. might not be clear to the employer. A rate card can help save you time by defining everything up front. Surprisingly, many people looking to hire a blogger have no clue what a blogger gets paid, or in some cases, what a blogger even does.
Speaking of pricing, would you ever order an item off a menu if you didn't know what it was? Of course not. There's a reason menu items are descriptive: people like to know what they are getting – especially when they are paying. List your services and briefly explain what each one is.
300-word blog post = $9
300-word blog post with royalty-free image = $11
300-word blog post with social media exposure $13
Complete Package including all of the above = $12
The prices and services are made up, but you get the idea. Somewhere on the page state that prices are just a guide and that you work with each client on an individual basis. You don't want to lose a job because your rates are perceived as too high – and on the flip side – you don't want to lose out on any extra money.
I'll share my rate card and possibly a template in a future post.
After working for FOX News and MTV Networks, Andrew G. Rosen founded Jobacle.com, a career advice and employment news blog. He is also the author of The Exit Guide: How to Leave a Job the Right Way.