As common and popular the activity of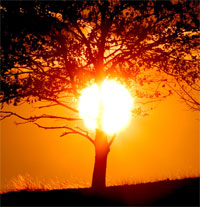 blogging has become there are still many who do not realize the potential and power within it to help achieve success and advance in other areas of life, especially for the younger generation. Getting into blogging has become extremely easy and provides a vast number of opportunities for all, online and off.
So, are you learning from your blogging experiences and have been taking advantage of all opportunities created by your blog? Here are a few pointers to show you how.
Blogging To Help Develop Confidence & Self Esteem
Regardless of what you may be doing wrong with your life, blogging allows you to start a brand new page and start making a positive change. Especially if you're providing useful content that helps others significantly to fulfill their needs whether it be through technical help, news or just a little fun and humor.
As you blog about your passion, increase your readership and begin to satisfy a few readers, your confidence will increase. The more you give to your blogging community, the greater the level of satisfaction will be and the appreciation that your readers show through commenting will be like food to your soul.
If you're having confidence issues in your daily life that prevent you from speaking up, going for the things you want to achieve or just being held back because you feel timid and doubt your abilities, your blog can be the perfect testing ground to put yourself out there and overcome your fears. Use your blog to express thoughts and ideas that are otherwise withheld in your offline life because of fear of rejection and practice it continuously until it becomes second nature. You will find that when the time comes for you to step up to the plate in other areas, your fears will diminish and you will express a brand new perspective that others will enjoy.
Building Your Brand
Blogging provides an excellent opportunity to build a dynamic and enviable worldwide personal brand. Many do not think about branding their blog, however, it can be the best task you take on for yourself and your blog.
Ensure that you focus on building a unique image for yourself. If you have graphic design skills or able to hire a designer, brainstorm ideas for creating the right designs that will help you accomplish your branding goals and present the right image. Or, take the time develop a unique writing style that readers can easily identify and enjoy. Become renowned for your blog and your writing and eventually the masses will know your name. Of course, this requires a lot of dedication, practice and hard work, but always remember that the rewards are great.
Conclusion
Blogging is an easy medium to use to take control of your life and guarantee your successes. Approach blogging with passion, be dedicated to what you want to achieve through writing and you will be building a foundation that sets you high above the average. All you need to do is decide, get started and make it happen!
Discussion
How has blogging helped you to achieve success in other areas of your life and overcome your fears? Please leave a comment, we would love to hear from you.
Robyn-Dale Samuda is a Web Developer & is owner of Yuraki, a Website Development, IT Consultation & Online Marketing Firm in Jamaica. He has a passion for the web and helping clients achieve more online.