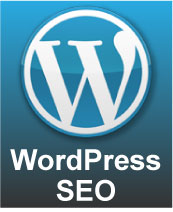 There's no doubt that social media has become the marketing medium of choice for the new, seasoned and tech savvy blogger. Personally, I can attest to the fact that there are strong relationships that are built through the effective use of social media and tons of readers at sites like Twitter and Facebook to woo to our blogs.
At the same time we should never forget the power of effective Search Engine Optimization (SEO) and the driving force it holds for the casual and professional blogger. It has become super easy to do through some excellent features and plugins for WordPress and its mastery can easily become second nature for the everyday blogger.
Let's look at a few SEO techniques that can put your blog on the search engine map including some that most bloggers tend to ignore.
1. Effective Navigation Setup
Always ensure that your navigation links are properly structured and placed on your blog. Navigation links need to be relevant to the content they represent, should never be broken or point to pages that have no content. A crowded and poorly structured site navigation gets you nowhere with your readers and search engine crawlers.
2. Appropriate Tags For Images
Images play an important role in enhancing the look and feel of our blogs and can better capture the attention of our readers more than plain text alone. Images should be used sparingly and when used they need to be of reasonable sizes in terms of (kb) and should have title tags that describe the content they represent. Its very important to use titles that have a strong relation with the supporting post's content.
3. Maintaining A Working Sitemap
A sitemap helps search engine crawlers to effectively identify pages and posts that should be indexed and made accessible to visitors through search engines. It is basically a file named sitemap.xml which is usually located within your blog's root directory. The Google XML Sitemaps plugin will help you to easily create and update your sitemap when changes are made to your blog and it also notifies google and bing about the changes. This will significantly increase your site's crawl rate.
4. Awesome WordPress SEO Plugins
SEO techniques like customizing post titles, description and keywords can be quite a huge task to do when using a bare WordPress theme. The free SEO plugin All In One SEO Pack can make the task 100 times easier and when installed presents options to easily optimize your blog posts and pages.
5. Using Pretty Permalinks
Your blog should never have URLs that look like this: www.yourdomain.com/?pageid=21, just like humans, search engine crawlers do not recognize this type of information and is thus useless. Customizing pretty permalinks in WordPress will allow you to use URLs like: www.yourdomain.com/great-post, which are 100% recognizable and will contain keywords for your posts that will make them easier to be found in search engines.
To change your permalinks go to Settings in your WordPress dashboard, then select Permalinks. Select the custom structure field and enter, /%postname%/ and click Save Changes. This will create a permalink structure of www.yourdomain.com/postname/ which is the most search engine friendly URL structure for your blog. In the case where you have been blogging for a while and would like to make the change, it is very important to use the Permalink Migration plugin to prevent your links from breaking and losing pagerank.

6. Internal Linking To Related Articles
Linking to other related posts within your blog will help to direct search engine crawlers to other pages of your site and also provide an opportunity to enforce what those pages are about. This will also encourage readers to click through to other pages in your blog which is always a good thing. Appropriate link titles should be used to describe what the pages are about.
If you wish to automate this process you can use the SEO Smart Links plugin that will automatically link keywords and phrases in your posts and comments with related posts, pages, categories and tags within your blog.
7. Usage Of Valid XHTML Mark-up
A poorly coded site can lead to crawlers completely abandoning your blog depending on how bad your site's markup really is. Bad markup can stop a crawler in its track because it may not understand what your site's code is really doing. Use the W3C Validator to get an idea of the status of your blog's code and it will also show you what needs to be corrected.
8. Improve Your Blog's Loading Times
Google now uses your site's loading time as a factor for determining authority and placement in search results. The reason for this ties with their ultimate goal of providing the best user experience through search and a slow loading blog can scare readers away. To reduce your blog's load times, ensure that you use a trusted and reliable web host, install the caching plugin, W3 Total Cache, use only necessary plugins and widgets and use a moderate amount of images on your blog.
Conclusion & Discussion
Some say that SEO is a dying art, but the fact remains that there are billions of searches being executed around the world by persons who are looking for the right information online. Ensure that you are ready for this audience by practicing the basics of SEO outlined.
Do you have any tips and tricks that you would like to add? How has traffic from search engines helped the development and growth of your blog? Please leave a comment below, we would love to hear from you.
Robyn-Dale Samuda is a Web Developer & is owner of Yuraki, a Website Development, IT Consultation & Online Marketing Firm in Jamaica. He has a passion for the web and helping clients achieve more online.