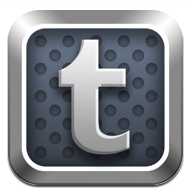 Despite its popularity as a personal diary, the "half breed" known as Tumblr can be used as a powerful, yet inexpensive tool for blogging pros as well as newbie's (which is geek for "new comers").
Unfortunately Tumblr's emphasis on simplicity often masks its true potential, which might explain why many bloggers overlook Tumblr as a decent choice and instead choose Blogger, WordPress or even Typepad.
For those of you who desire to become Tumblr Tycoons without having to worry about CAPTCHA's, plugins or monthly fees, here are ten (10!) tips for problogging on Tumblr (without having to touch a single line of template code).
1) BYOD: Buy Your Own Domain
If you want to be taken seriously as a blogging pro, then you are going to have to purchase a domain.
Unfortunately you can not purchase a domain from within Tumblr (a standard feature in WordPress and Blogger), although the blog platform does make it easy to add a custom domain by requiring you to only change the "A Record" within your domain registry.
2) Feedburner Is Your Friend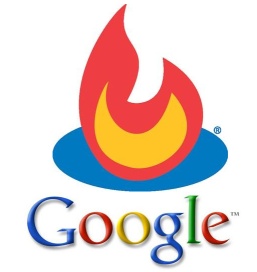 Just like Blogger, Tumblr allows you to swap out your default blog feed and replace it with Feedburner instead (which will make it easier to analyze your subscribers and generate revenue via ads).
After creating a Feedburner account, you can add the service to your Tumblr blog by clicking on the "Customize" link in your Dashboard, then clicking on the "Services" tab near the top and pasting your FeedBurner link in the appropriate field.
3) Google Analytics For The Win!
Tumblr makes it dead simple to insert Google Analytics in your blog, and unless you fear the Google Borg or enjoy tinkering with code, you should seriously consider inserting this within your blog.
This feature is located underneath the "Appearance" tab, and make sure you include the "UA" letters in the appropriate field (example: UA-XXXXXXX-X) to ensure that your stats are tracked accurately.
4) Appearance Is (Almost) Everything
Although there are plenty of free and premium Tumblr themes available, you should only seek out Tumblr themes that include one or two sidebars (especially if you are going to insert ads upon your blog).
While this probably means you may have to purchase a premium theme, it will help your Tumblr blog stand out from the masses (as well as make your site more presentable to your readers).
5) Use Pages Please!
Many Tumblr lovers do not realize that you can create an about, contact, etc. page for your Tumblr blog, which will make it easier for your current and future readers to find out more info about you.
Tumblr has even created a separate tab called "Pages" which allows you to insert HTML, links, and even images. They even include a spell checker for those of us who are not gifted in the art of grammar.
6) Disqus For The Rest Of Us

Believe it or not, Tumblr does include native comments, although unfortunately it's a rather closed system when compared to other blog platforms.
To make up for its lack of implementation, Tumblr does allow users to easily insert Disqus into their blogs. This is done by simply clicking on the "Appearance" tab and typing in one's Disqus shortname.
Adding Disqus will give readers who are not apart of the Tumblr tribe the ability to express their thoughts regarding your posts.
7) Go Social!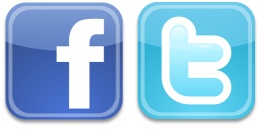 Tumblr allows you to have your posts automatically published upon Twitter and Facebook without having to install any plugins or utilize a third party service.
Located underneath the "Services" tab, this feature will help you increase your audience to those who have yet to join the Tumblr faith.
8) Primary Directive?
While increasing your exposure outside the Tumblr universe is a good idea, you should also seek to promote your site from within Tumblr as well.
Aside from likes, reblogs and comments, the fastest way to gain attention (and followers) is to be listed within the Tumblr directory.
Unless you have a large number of recommendations from friends, you should consider paying the $9 fee in order to gain more exposure from within the Tumblr jungle.
9) Tag Thy Posts!
Just like any other blog platform, Tumblr does utilize tags, which can help organize your posts if your blog covers a wide range of topics.
Tags also help make your blog easier to find within the Tumblr universe, which can help potential users find your blog and become loyal readers.
10) Embrace The Mobileverse
Blogging from your phone upon Tumblr is dead simple, especially if you have an iPhone, Blackberry, or Android device (the latter which is by a third party developer).
For those who enjoy podcasting, you can even "call in" a post your blog (as well as text/email images, videos and audio files), and Tumblr will post your media online for all your fans to see.
Any other tips?
While professional bloggers could always mimic Tumblr's features upon WordPress (or even Typepad), Tumblr tycoons may prefer to use the original platform instead (especially since the platform doesn't charge users for uploading video or a monthly fee).
For those of you who use Tumblr (whether in addition to your blog or as a replacement of your blog), what other tips would you recommend for Tumblr users?
Feel free to share your thoughts in the comment section below!
Update: Corrected numerical error within the article.
Author:
Darnell Clayton
Darnell Clayton is a geek who discovered blogging long before he heard of the word "blog" (he called them "web journals" then). When he is not tweeting, Facebooking, or blogging about space and his beloved iPhone, he enjoys running, reading and describing himself in third person.