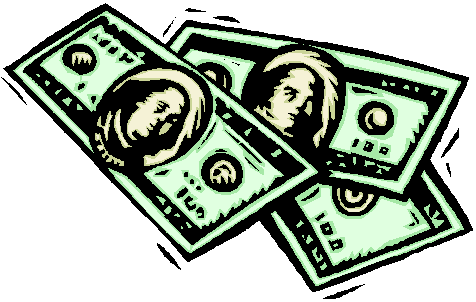 If you asked most aspiring blogging pro's on how they intend on paying the bills with their blogs, the two most common answers would probably be ads (like Google AdSense) and affiliate links.
While there is nothing wrong about generating wealth via ads, unless one receives a large amount of traffic (via search engines or social networks), your dreams of going pro may take a few years (if not forever).
Instead of attempting to gain the spot light in the twitterverse or attempting to make your blog an SEO star, here are four alternatives that may help you become a blogging pro within your lifetime.
Premium Subscriptions
Subscriptions can come in many different flavors, although the most popular in the blogosphere are forum access, email subscription and blog archives.
While the latter two I would discourage you from attempting (as those methods usually only work for established bloggers), charging a small fee for access to an active forum could help your site generate
Fremium Mobile Apps
While most major blogging sites give away their mobile apps for free, you could create a freemium iPhone, Android or Blackberry app where users pay a small fee in order to upgrade to an ad free experience.
Note: This might be easier to implement within Apple's ecosystem as Android and Blackberry have yet to implement in app purchases.
Sponsored "Guest" Posts
Many companies are always looking to promote their various product beyond advertising, and allowing them to promote their product upon your blog (in their own words of course) could help your site bring in some extra revenue.
If you do consider using sponsored posts, be sure to clearly label the article as such, otherwise you could easily face a backlash from not only users (at least in the US), but also from Google as well (who will reduce your page rank to zero).
Job Boards
With the world slowly recovering from a global recession, creating a Jobs Board (aka a classifieds section) could help you generate extra revenue on the side.
Since most Job Boards are cheaper than the average classified ad in a newspaper or online (with the exception being free alternatives like Craigslist), you may find a few companies willing to post job openings on your blog.
Any other suggestions?
These are just a handful of ideas that bloggers big and small are using to compliment (or even replace) ad revenue upon their blogs.
Do you have an extra tip that should be included? If so, feel free to post your thoughts in the comment section below!
Author:
Darnell Clayton
Darnell Clayton is a geek who discovered blogging long before he heard of the word "blog" (he called them "web journals" then). When he is not tweeting, Facebooking, or blogging about space and his beloved iPhone, he enjoys running, reading and describing himself in third person.