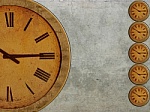 Successful Blogging is all about strategy.
And there are hundreds of how-tos written to up your game and increase your bottom line.
True?
But, equally important in your efforts is what "not" to do in terms of techniques and time management.
With this being said, here are 4 things to NOT make time for in your blogging career.
1. Worry—How many times have you agonized over your work? Here's the typical scenario. You pick a topic after much deliberation and debate. Then you write it and revise it. Then you post it. Then you have second thoughts. Then you worry about whether or not it will be well received and responded to. Maybe you should have chosen a different topic or approach, you think to yourself. Sound familiar? Stop the madness! Give your best, then give it a rest!
2. Fear—"To be or not to be?" Some folks fear tackling certain issues. Others fear offending readers. And then there are those that are afraid of truly being who they are in their writing career. Thy think that they have to always be perfect or "politically correct." Not true. In fact, some of the most engaging and colorful bloggers are those who break the rules and strive to be unique and "real" with their audiences.
3. Comparison—Many times in our efforts to assess our success, we compare ourselves to those in our niche areas, or those who have been blogging for a similar length of time. This is okay for the purpose of objective analysis, but don't get mired down in it. Run your own race. Your circumstances may be different and we all have different strengths and weaknesses.
4. Negativity—Whether it exists in your thinking patterns, or comments from blog readers. Move past it to achieve your optimal best!
Remember that time is a commodity, and how you choose to invest it will determine how greatly you will be rewarded in your blogging career!
Your turn. Which of these habits are you guilty of? Do you agree or disagree with these "time savers?"
Jennifer Brown Banks is a veteran freelance writer, popular relationship columnist, and Pro Blogger. When she's not immersed in the world of words, she digs simple pleasures like cooking, Jazz music, Karaoke and a good cup of tea. She is the former Senior Editor of Mahogany Magazine.