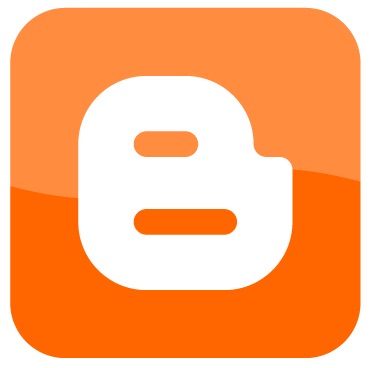 You're probably thinking "Why would a BlogSpot disciple even consider using tools from their nemesis? Isn't Blogger already a professional service?"
While it's true that one can easily pro blog upon Google's favorite child, WordPress does offer BlogSpot devotees 4 incredible tools to aid their quest at becoming a blogging pro.
Although none of these tools require Blogger guru's to embrace the WP brand, ignoring them could spell the difference between success and failure.
Intense Debate: Creating Order Out Of Chaos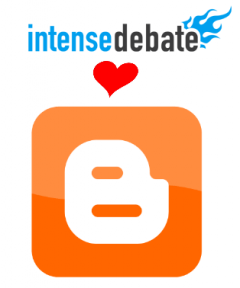 Instead of having readers shout at each in the comment stream (i.e. "hey @ username, blah, blah, blah") in a vain attempt to hold a conversation, you should instead embrace threaded conversations to help bring some order to your blog discussions.
Acquired by WordPress in 2008, Intense Debate can help discussions flourish by allowing readers to easily reply back to each other like civilized geeks, minus the shout backs.
As an additional bonus, Intense Debate allows your readers to comment using their Twitter and Facebook accounts, as well as Open ID (the latter which Blogger only offers).
Last but not least you can easily moderate comments from the comfort of your inbox without the need of purchasing an iPhone app (or an iPhone for that matter).
Akismet: Your Local Spam Assassin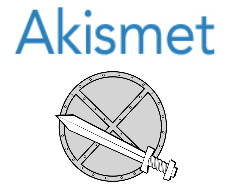 With CAPTCHA's going the way of the dinosaur (thanks in part to smart spam bots and cheap human labor), you site is going to need a stronger defense against these minions.
Although you can not directly incorporate Akismet within your Blogger Blogs, you can install WordPress's anti-spam vanguard via Intense Debate (or through a similar commenting system like Disqus).
Akismet is designed to help keep the evil spammers out while at the same time lowering the barrier for your readers to voice their opinions minus the silly quizes and word puzzles.
Gravatar: Profile Thy Threads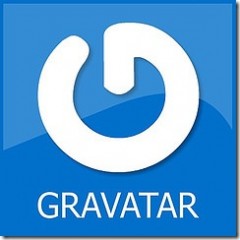 The difference between Gravatar (or comments with profile images) and non-Gravatar comment threads can be summed up in one word: personality.
Although the standard links and name routine has worked fairly well in the age of "all things social," enabling Gravatar's can make your commenting threads appear more personal (or at least less geeky).
This might encourage lurkers to voice their opinions publicly (instead of merely reading your blog from the shadows), which could lead towards more vibrant discussions upon your blog posts.
Intense Debate (as well as similar commenting systems) do allow bloggers to implement Gravatar's for their commenting sections, although you might want to consider creating one yourself (as there are other benefits to Gravatar aside from aesthetics).
After The Deadline: Your Virtual School Master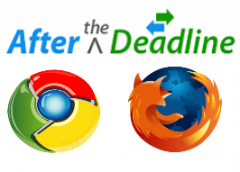 Although not as familiar as the previous WordPress tools mentioned above, After The Deadline can help keep the grammar police from flooding your comment section by spelling out why you're and idiot for not framing your sentences correctly.
Even though Blogger already has a spell checker, Google's favorite child lacks a decent grammar checker within its WYSIWYG suite enabling the grammar police to harass you (despite the fact that everything is spelled correctly).
Those of the BlogSpot faith can implement After The Deadline upon their blogs via a Google Chrome or Firefox extension (unfortunately there is no extension for IE or Opera fans).
What about _______?
Although there are other WordPress tools BlogSpot lovers can utilize (such as VideoPress or even PollDaddy), Blogger lovers may have little incentive to use them thanks in part to Google providing free alternatives like (YouTube and Blogger Polls).
Do you use Blogger? (or have you used Blogger in the past?) If so, what other tools (whether official or third party) would you recommend for your fellow BlogSpot lovers? Feel free to enlighten us in the comment section below.
Author:
Darnell Clayton
Darnell Clayton is a geek who discovered blogging long before he heard of the word "blog" (he called them "web journals" then). When he is not tweeting, Facebooking, or blogging about space and his beloved iPhone, he enjoys running, reading and describing himself in third person.