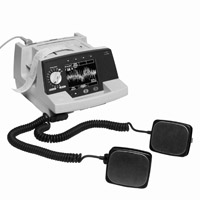 It's an all too familiar scenario. You write a blog post that you are convinced will sweep the Web. A catchy headline coupled with a well-written article will grab the attention of millions across the globe, resulting in lucrative offers and unadulterated love. At least that's the plan. Then you hit publish. And wait patiently. Waiting. Waiting…
At this point, even a single comment would make you happy. But all you hear are crickets.
Looks like your hard work has fallen to the wayside…an instant blog archive relic. While any good blogger knows that is not the case, it can be frustrating. That's why today I want to bust out the defibrillator paddles and talk about how you can give a blog post a second chance at life.

REPOST
This tactic is frowned upon by some, but I have had it be effective in the past. Search engines do not like when they see the same article posted again and again on the same domain. However, reposting archived articles a few times a year, will not kill your search engine standing.

FEATURE IN A LIST
The end/beginning of the year is the most popular time for "Best of" lists. Many bloggers use these posts as "throw aways," designed only to have an easy entry so they can show they are still updating their blog. Consider incorporating a monthly feature that highlights your most popular posts and the posts that deserve more eyeballs. It's sort of like during ratings season when you hear TV critics say "It's the best show you're not watching."
MAKE A PROMINENT LINK IN FUTURE POSTS
We here at Splashpress always encourage our bloggers to include at least one link from a previous post within the body of a new post. Not only will this help you combat against blog scrapers (the lowest sc*m on earth, well, except for spammers), but it also gives your previous content a second chance to get some buzz. Every new blog post is another chance to grab some social media love. You never truly know what will catch on and what won't. Increase your odds by putting your best content forward every chance you get.

SPIN DIFFERENTLY IN SOCIAL MEDIA
I started my primary blog back in 2007, before Twitter was such a major traffic-referring vehicle. In order to breathe some life into my archives, I have set up a schedule where once a week I will resubmit a previous article.
Newer isn't necessarily better, but when it comes to the Web, people always are on the hunt for the "next big thing." In conjunction with this plan, I have moved the post date to the bottom of the post as to not turn off new readers.

RE-WRITE
As time passes, you are likely to have new opinions and views on something you previously wrote about. Don't be bashful. Feel free to take an existing post and re-work it with a new angle or perspective. Do a better of encouraging feedback.
Bringing back a blog post from the dead is a challenge, but one well worth taking. You need to be realistic; more often than not, success on the Web is dictated by several factors, many which boil down to sheer luck and timing. Plan all you want, there are too many variables to get it perfect every time out. So get out your CPR kit and start reviving. Share the tactics you plan to use in the comments section below.
After working for FOX News and MTV Networks, Andrew G. Rosen founded Jobacle.com, a career advice and employment news blog. He is also the author of The Exit Guide: How to Leave a Job the Right Way.