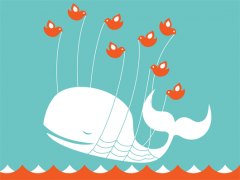 If you woke up one day and discovered that Twitter no longer existed, what would you do?
Would you be more concerned at the loss of your data, or the fact that you could no longer connect with friends and frenemies in the Twitterverse?
Regardless of whether you tweet for personal or business reasons, your tweet data (which would include texts, links, etc.) is probably just as valuable as your blog content.
For those of you desiring to preserve your tweet stream just in case the fail whale reigns supreme, here are 5 simple steps WordPress lovers should follow in order to safe guard their twitterverse.
Step 1) TwitterPress 2.0?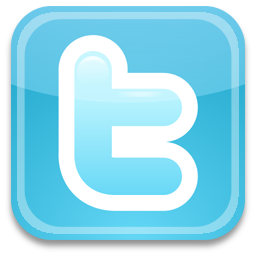 The first thing you need to do is create a home to host your hundreds or thousands of tweets (which will be converted into hundreds or thousands of blog posts!!!).
Since the last thing you want to do is annoy your main blog audience with zillions of random posts, I suggest that you create a 2nd blog (or rather micro blog) upon a domain you own in order to house your new tweet stream.
You can choose a subdomain (i.e. tweets.bloggingpro.com), a folder (i.e. bloggingpro.com/tweets) or upon an entirely new and well thought out domain name.
Step 2) Choose Thy Theme
This part isn't a critical step, but one you might want to fulfill as it will be the most visible part of your new blog.
You want to install a theme that is simple, hassle free and elegant so that it will not become a support drain down the road.
I would recommend choosing a WordPress theme that mimics the appearance of your Twitter layout or p2 by Automattic (the latter which is highlighted above).
Step 3) Import Thy Tweets
Although importing your tweet stream upon your shiny new micro blog can be accomplished by WordPress, users may want check out a plugin called Twitter Importer for WordPress by Brad Touesnard (as shown below).

Once installed, this plugin will add an extra option to import your tweets into your new blog, preserving your past data upon your own server.
Note: Twitter may only allow you to import the previous 4 months into your blog depending on how many tweets you have (sad but true). In order to retrieve the rest of your tweets, you may have to run the importer several times.
Step 4) Sync Your Tweet Stream With WordPress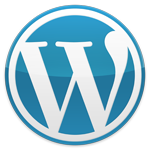 Now that you've imported your tweet stream, the next thing you need to do is ensure that your tweets are constantly synced to your new micro blog.
WordPress fans should check out Twitter Tools, which is a plugin that will automatically post your tweets upon your new micro blog.
The plugin will also allow you to post to Twitter from your micro blog, but you choose to do the latter you need to install Twitter Tools companion plugin in order to shorten your permalinked URLs.
Step 5) Backup Your Tweetstream

Just because you have secured your tweets doesn't mean that disaster can not strike your tweetstream as well as your hosted blog.
Although I would personally recommend VaultPress (which is second to none for WordPress fans), users should conduct their own research and seek to locate a reputable backup host who will secure their data in several locations.
What about those of us on __________?
Since I'm not as familiar with other blog software engines (like Movabletype, Textpattern and ExpressionEngine), I can not yet offer any advice on how to preserve your tweet stream using those respective platforms (key word being "yet").
However if you're a guru using another platform or (even better) know of a way to preserve your tweet stream using other options, feel free to share your wisdom with the rest of us in the comment section below.
Author: Darnell Clayton
Darnell Clayton is a geek who discovered blogging long before he heard of the word "blog" (he called them "web journals" then). When he is not tweeting, Facebooking, or blogging about space and his beloved iPhone, he enjoys running, reading and describing himself in third person.