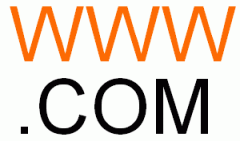 When it comes to the art of problogging, many bloggers focus most of their energy on their building up their main blog (or blogs) and forgo ever establishing a personal site of their own.
While there is nothing wrong with NOT creating a personal blog, blogging pros would be foolish to avoid securing specific domain names lest their complacency hurt them later on (both reputation wise as well as financially via lawyers).
Securing these 3 domain names could spell the difference between future job openings (online and off), as well as the extra bonus of "free" traffic from search engines which you can use to shape your online image.
FirstName.com (Or .org, and .net)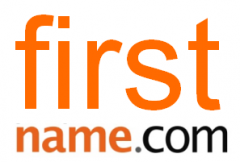 If you are able to secure these domain names, you will be considered one of the "elders" of the internet (at least in the eyes of non-geeks).
Although most of these domains have been acquired by various companies (most unwilling to sell), if you have the option to purchase your FirstName.com, you should not hesitate as acquiring it ASAP.
Doing so will make it easy for fans, friends and (unfortunately) foes to locate you online (provided that your name isn't too complicated to spell).
FirstNameLastName.com (Or .org and .net)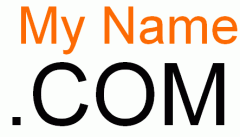 In the high probability that the first choice is unavailable, securing your FirstNameLastName.com (or whatever extension you choose) is usually the second best option.
Believe it or not, many companies that do background checks will actually "Google" your first and last name in order to find out about your online dealings.
Note: This is an option I personally chose after friends and associates kept mistaking me for other individuals ranging from criminals to exotic male models via a Google search.
Securing this domain ended this embarassing fiasco, although it created another dilemma for someone else sharing my exact name. 🙂
FirstName.co (Columbian Extension)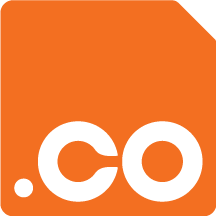 This option should only be chosen if the first two choices are unavailable or to prevent a spammer from abusing it to your horror.
While this name is not as valuable as the .com extension, its close similarity to .com makes the domain a prize, especially if users misspell the first option (which will send traffic towards your direction).
Unfortunately these domain extensions come with two drawbacks, the first being expense (they start at $30) which may make them unattractive to thrifty bloggers.
Another drawback of .CO domains is that the Columbian government DOES NOT allow owners to utilize domain privacy (aka hide their contact details) so you may want to consider using a Google Voice number instead of your personal mobile phone.
I have a popular name like John Smith. Now What?
If none of the 3 options are available, then you should see if the owner is willing to sell you the domain at a decent price.
If the price is too high (or they are unwilling to sell) then you should consider using a "play on words" using international domain extensions (i.e. choose either johnsmi.th or jo.hn).
Any other suggestions?
For those of you who secured your domain names (or have yet to), were you able to secure it easily or did you have to buy it from a previous owner?
Feel free to share your stories, suggestions or questions in the comment section below!
Author:
Darnell Clayton
Darnell Clayton is a geek who discovered blogging long before he heard of the word "blog" (he called them "web journals" then). When he is not tweeting, Facebooking, or blogging about space and his beloved iPhone, he enjoys running, reading and describing himself in third person.