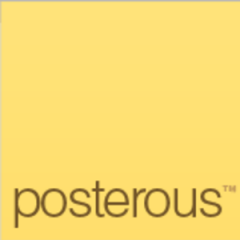 After launching their switch to Posterous campaign (which upset a few rivals), many probloggers have left their dying or complex platforms in favor of Posterous's "keep it simple" blog system.
Unfortunately many users have yet to take the platform as seriously as Blogger (or even the micro blogging service known as Tumblr), despite the fact that Posterous does present a few advantages over many of its rivals.
For those seeking to turn their Posterous blog into a full fledged problogging service, here are ten tips which can help you not only improve your blog's appearance, but also earn revenue via Adsense (yes, you can do this on Posterous folks!).
Use A Custom Domain!!!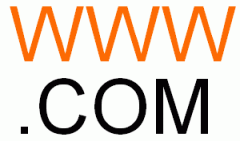 As simple as this sounds, many problogging Posterous fans have yet to implement this step for various reasons.
Posterous makes it "dead simple" to register a custom domain, or even connect your Posterous blog to one that you already own.
If you have yet done this yet, make sure this becomes your first priority after reading this post.
Customize Your Theme
Although Posterous has a thriving community, its theme selection (as of this post) is still relatively small when compared against Tumblr, WordPress or Blogger.
Facts aside, Posterous does provide users with the ability to install public themes, although you should customize your theme using the basic theme editing tools or (for geeks) advanced settings option.
Either way never settle for the default template appearance (lest you be lost in the "sea of me's").
Use Pages Wisely
Just like every other platform under the sun, Posterous enables you to create pages (such as an about me, contact or social page).
However, what you should avoid doing is creating a page that automatically redirects users off site (i.e. having example.com/twitter redirect users to @example).
Since many (if not most) readers do not enjoy "surprises" in their browser, you should instead merely link to your social profiles on your site.
Enable Social Commenting (But Watch The Gates)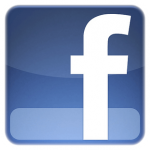 Although Posterous does boast an open commenting system, you should allow users to comment upon your blog using their Facebook and Twitter credentials.
However in order to keep the comment section clean, you should consider moderating all comments posted upon your site due to the rise of human spam).
This last option should only be utilized if you are noticing a large number of "generous comments" posted on your site, especially if these "friendly visitors" post links to family unfriendly domains.
Autoshare Everywhere (But With Care)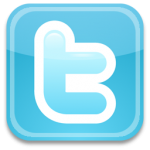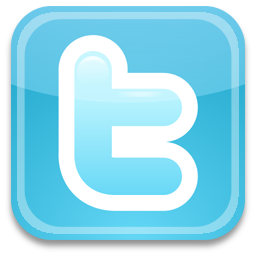 Posterous enables bloggers to share their posts to friends on Facebook and Twitter, as well as other blog platforms such as Blogger, WordPress, Xanga and Tumblr.
The latter feature is useful if you have fans of your content who are unwilling to visit your site outside of their bubble.
However if you do auto share upon other blog platforms, make sure that your other blogs are not searchable upon Google or Bing!, lest your Posterous blog be penalized for "stealing content" from your other former platforms.
#End The Email Signature Madness!!
While this tip is very simple, it is often (sadly) ignored to the embarrassment of many aspiring blogging pros.
If you (or your contributers) are emailing posts to a blog, make sure that you use the #end hashtag before your email signature lest your readers be exposed to extra information that can make your site look tacky.
Social Email Posting
If you desire certain posts to reach certain users (say Twitter or Facebook) simply email [email protected] or [email protected] to share your posts to specific audiences.
This is useful if your posts will only be relevant to certain audiences (example: your geek readers use Twitter while your non-geek ones use Facebook).
Google Analytics Is Your Friend
Instead of reinventing the "blog stats" wheel, Posterous instead makes it very simple to insert Google Analytics within your blog.
For those of you preferring to insert additional analytics system, you will need to open up your advance theme editor and insert the third party analytical code near the bottom or in the "header" of your template.
FeedBurner Is Also Your Friend
Just like Blogger and Tumblr, Posterous allows you to track RSS subscribers using Feedburner, which will help you analyze who is actually reading your content (as well as from which services).
AdSense For Posterous (Yes, It's Possible)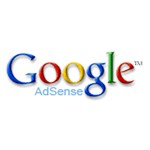 Officially Posterous does not support Adsense, or rather has yet to make easy enough to insert without having to delve into the code.
Fortunately a Posterous guru by the name of Shimono from Brazil has created a unique way of inserting AdSense within a Posterous blog, although it involves creating a Weebly account (another blog service).
If his instructions are too technical (or undesirable) for you, then you might want to consider using affiliate links instead (although you may have to manually insert these within).
Any Other Tips?
Do you use Posterous as a main blog? If so, what other tips would you suggest guru's and newbie's utilize? Feel free to enlighten us in the comment section below!
Author:
Darnell Clayton
Darnell Clayton is a geek who discovered blogging long before he heard of the word "blog" (he called them "web journals" then). When he is not tweeting, Facebooking, or blogging about space and his beloved iPhone, he enjoys running, reading and describing himself in third person.