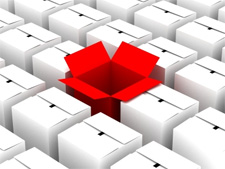 Lior Levin is a blogging and SEO expert consulting to couple of Internet stat-ups such as Producteev, a task management start-up from new-york and a nursing wear company called Milk Nursingwear.
I love blogging simply because I love interacting with people. The more the better and this is a great attribute when it comes to building online traffic, because that is the name of the game when it comes to becoming a good blogger. I also have a very active imagination and really enjoy getting involved in the unconventional methods.
So it wasn't long before my mind started to stray to what could I possibly do that would be shocking in the blogger's world and gain the attention I need and want. With my innovative mind I came up with lots, so I figured I would share four out of many with you, so you could put them into action and build your own traffic as well.
Famous blogger sons
There are some pretty famous bloggers online and lots of them have kids. Most often these kids are sort of taking the back seat to the online fame that their mom and dad have earned for themselves as expert bloggers. So why not give them a chance to step into the spotlight and write a guest post on your site. This would sure give you both a win-win situation. The bloggers sons are going to be able to make their own blogging mark on the Internet world, and you are going to draw a ton of traffic because of the name. Pretty clever don't you think. So, don't waste time, get those invitations out to the blogging guru's offspring now before someone else does.
A feature film
You've got a lot to offer in the blogging world but others just may not know it yet. Besides, you're not shy so why not put your blogging talents to the test and display them for the world to see. Set a record challenge by writing 10 blog posts in a arrow live and then don't stop there, broadcast it on ustream.com. A great attention getter, I am sure you will agree.
Reverse thinking
Almost anyone can write a basic blog post, and that's the whole problem. It's pretty stiff competition when it comes to blogging…BUT…. Not everyone can write a reverse blog! You may be wondering what the h….is that? It's a chance for you to write a blog post starting at the end and working to the beginning. Wow! Talk about a tongue twister…this is a blog twister for sure that is going to grab you a lot of attention. Just think of how many times this blog would have to be read before the reader got the jest of it.
Make it last
People are always challenging their durability. Just take a look at the Guinness Book of World Records which is always a hot best seller. Okay set your own blogging record. Tout the title of being the world's longest blog writer and write the longest blog post ever. You are very likely to kick off a hot new trend here. Who knows maybe you will set the path for a yearly championship event for the world's longest blog post writing contest.
So there you go just a few suggestions to put the fire into your blog. Go for it!