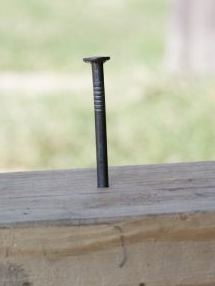 Everyone knows what being a blogger entails but fewer people know what creating a successful blog involves. Far too many bloggers have fallen for the false mantra of "If you write it, they will come" only to watch their traffic, readership and even profits lag behind their efforts.
There is much more to writing a blog than just simply putting out new blog entries. Even ignoring promotion, communication and other activities all bloggers do, there is a simple truth that, for the most part, a great blog can not be simply a great blog.
Nearly all great blogs are something else too and it is important to be thinking about that both as you work to develop the idea for your site and as you grow it. Rather than focusing merely on the daily grind, you need to make sure that your readers have other reasons to both first find your site and keep coming back.
After all, blogs are a dime a dozen on the Web, without something more, your site may not be worthless, but it can sure feel that way.
The Pitfall
Simply put, most bloggers don't pay much attention to why they read the sites that they do. This, unfortunately, really hinders them when trying to create a blog that others will enjoy and find value in.
As we write our daily and weekly blog posts, it can be easy to assume that blogging is nothing more than the process of creating new posts, editing them and publishing them. Throw in some Twitter work and some email, and many feel that their blog will take care of itself.
While this may be a tempting illusion, mainly because it makes blogging seem to be a lot easier than it is, it simply doesn't pan out in reality. Instead, it is a sure-fire way to ensure that no one beyond your family and friends reads your site and that your blog languishes in obscurity, just waiting for abandonment.
The Danger
The problem is pretty simple. Most people who read blogs don't view blog reading as purely a pleasure activity and they don't actively seek out new blogs to read. Instead, they stumble across interesting blogs while looking for other things on the Web and then, if they are interested and willing to make the commitment, subscribe.
And for a reader, subscribing is a commitment. Many already refer to their RSS reader as their "second inbox" and some have even designed feed readers around avoiding the guilt associated with it.
Having a good blog is not enough to ensure that you get a good reader base and it is important to find ways to reach out to potential readers and to ens are the ones who come by. Otherwise, your blog traffic is not going to grow nor will your subscriber base and that, in turn, it going to make it very difficult to not abandon your blog as motivation to write will be very limited.
In short, if you want to keep your blog growing and keep yourself excited about it, you'll need to do something to ensure that it is more than a blog, but rather, something that is unique and compelling for your readers.
How to Avoid It
The solution is simple. Try to describe your site as succinctly as possible without using the word "blog". If you can't do that easily, it may be time to rethink your strategy. If you remember that the term "blog" represents the format of a site, not necessarily a type of site, it becomes clear what you have to do.
Instead of focusing on being a blog, you have to find a way to use the blog format to make a site that is independently interesting and/or useful. There are many different ways you can do that. Here are just some of the easier ones to impliment:
Be a News Site: Don't be a blogger, instead, be a journalist or an expert. If you're niche-oriented, focus on covering the latest and greatest news in your field and providing good commentary. People interested in the topic will subscribe.
Be a Personality: Perhaps you are so interesting that a blog by and about you can work, but it needs to reflect you and be your voice. More importantly, it must be a way for people to interact with you. Those who find you interesting and compelling will subscribe.
Be a Resource: Use your site to teach people things, offering tutorials, techniques and information relevant to a particular topic. If you can make learning something easy, people who are interested in your subject will subscribe.
Be a Voice: A blog for a company or organization can provide a powerful and compelling voice for that group. If people are independently interested in said group, they will subscribe to the blog to get the latest news and information about it.
Be Entertaining: If you have a talent for comedy, music, art or something else that you can express in blog format, using a blog to display that talent can make sense. People who find your work compelling will subscribe, though understand that this is the most dangerous route as often times people who are interested in other forms of art aren't interested in reading blogs at all.
Remember that none of these are mutually exclusive and the most successful sites are able to combine two or three of these or other elements to reach the highest level of success possible.
But regardless of the path(s) you choose, you have to do one of two things. You can either create a different type of site and put it in a blog format or have something independently interesting and exciting that will make people want to read your blog.
Most readers simply will not add a new blog to their RSS reader without some very compelling reason and it is up to you, the writer, to give them such a reason. Sadly, "It's my blog" is rarely a good enough excuse.
Bottom Line
With so many millions of blogs out there, you have to find a way to make yours stand out. If you're fine with just your friends and family reading your site, then by all means don't bother doing anything other than filling out post after post on whatever you feel like.
However, if you want strangers to read your blog and to grow your traffic, you have to go a bit beyond that and offer real, compelling reasons to subscribe. Your blog has to become a sales pitch with a subscription being the desired transaction.
If you can do that, you'll likely find that your blog grows much more quickly than it would otherwise and you, in turn, will be much more motivated to keep writing. Don't, and even though you are writing what you supposedly want to, you will likely find it harder and harder to maintain interest and passion as blogging becomes a very thankless chore.
Give your readers a reason to come back and they will thank you, don't and you will be wondering where things went wrong.