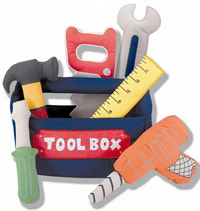 This is a guest post by Aaron Garcia, a project manager for MorePro Marketing, a search engine optimization and marketing consulting company in Phoenix, Arizona.
No matter how experienced of a blogger, web designer or webmaster you are, redesigning a website is a huge undertaking. In many ways it is similar to remodeling a home in that if the internal structure of the site is compromised, the whole thing will come crashing down. Here are some items for redesigning your website that will help the process run smoothly, leaving you with a finished product that comes in on time and under budget.
Go In With a Plan
You don't start off a kitchen remodeling project by rushing in with a sledge hammer, swinging madly at any wall or appliance that gets in your way, so why would you do that with a website redesign? Even if you are completely dissatisfied with your current look, not everything has to go. Perhaps your logo needs upgrading or your color scheme reminds people of the 1980's, but you have to know exactly what you want changed or there is no way you will come in under budget. Your refrigerator might not have an automatic ice maker, but as long as it still runs and doesn't clash with the rest of your kitchen, there might not be a need to replace it.
The same goes for web design. First determine your budget, then what you ideally want and evaluate the cost. If getting everything you want puts you over budget, then you have to prioritize. Maybe cut out a piece of Flash here or leave the rollover menu the way it is. Basically, create a comprehensive plan before you start redesigning the site.
Don't Dilly Dally
You have a plan, now don't waste any more time. You wouldn't put in the kitchen cabinets, then wait a couple months and redo the countertops would you? The same goes for redesigning a website. Updating the menus one month and then changing the color scheme the next, not only adds a lot more work to your plate, but it muddles the entire design process, making it difficult to track just how much progress has been made. Make sure that your budget allows for you to make all the changes at once because slowly implementing pieces will put your site (or home) out of commission for much longer than necessary. Again, this stresses the importance of having a plan before going in, so that everything can be completed, sewn up and launched without skipping a beat.

Have a Backup Plan
I have seen so many home remodeling projects stalled because of one minor discrepancy in the color of the custom cabinetry, the wrong sized appliance was ordered or the grout didn't quite match the color swatch at the design center. I'm not saying that these aren't important issues, because the client should always get what they want. What I'm saying is that you need to have a backup plan for anything that could go wrong in a remodel or redesign. Temporary fixes are crucial in the home remodeling industry as you and your team figure out how to provide a more permanent solution. In the web-world, the fact that the dropdown menus don't sparkle when you mouse over them could make your client go up in arms, but that doesn't mean that they should go without a menu while they wait for you to jazz it up. Make sure that the functionality of the site is not compromised while you research a better solution than the one being utilized.
If all goes well, your website will be your pride and joy. You will be able to proudly show it off to guests & visitors, brag about its unique features and feel confident that you aren't losing a single customer due to an outdated design. Follow these steps and you will insure that you finish the project on time and under budget, without any major mishaps on the way.