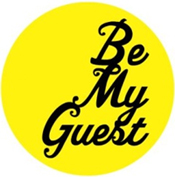 I have spent the past two months as the gatekeeper for Splashpress Media guest blogs solicited via MyBlogGuest.
During that time, our blogs, including this one, have scored some great content.
But there's still a problem.
The majority of people who reach out to me do not supply topic ideas. This is a game-changer when it comes to trying to get published on a major blog. This post is not to spank anyone. Rather, it is to give you some insight as to why providing specific blog post pitches is essential to getting published on external blogs.
1) You make the blog owners life easy. Bloggers are busy. The majority of us have full-time jobs, family obligations and a social life (as miniscule as it might be), on top of our blogging responsibilities. Bloggers love getting "free" content, but if it takes them five email "back and forths" to get a post, it becomes not worth their time.
2) You have a unique voice. The idea of having guest bloggers is so that a group of strangers can help you come up with fresh content ideas and fill in the voids that you can't cover. Bloggers can write about anything, but sometimes, coming up with post ideas is the hardest part. Don't miss Ann Smarty's 10 Steps to Writing a Killer Guest Post.

3) When you solicit a blogger and tell them that you can write about "anything," you are turning them off. Would you want a girlfriend who is willing to be with anyone? Of course not. We all have a specialty; an area where our writing is at its best. Flaunt it.
4) Follow instructions. Every blog has own its own set of rules on how they expect blog posts, how many links you can include, etc. If a blog owner gives you instructions, follow them.

5) Except that the blog owner has more power. The reality is that an established blog with a solid PR ranking has more power than an individual blogger (there are a few exceptions). Your post might be amazing, but you still get a valuable link back, which gives you the better end of the arrangement. Bloggers feel this way. While no one expects you to bow and "kiss the ring," it is important to be courteous when approaching a blog owner. The reality is, they don't owe you anything, and you shouldn't act as if they do.
I hope this doesn't come across as a lecture. I am merely giving you the view from my seat as I sift through hundreds of blog guest offers. The great news is that the people who have submitted a guest post have been exposed to thousands of page views and hundreds of clicks – and it's only been a few weeks!
If you are interested in writing for BloggingPro or one of our brother blogs, please learn more here.
After working for FOX News and MTV Networks, Andrew G. Rosen founded Jobacle.com, a career advice and employment news blog. He is also the author of The Exit Guide: How to Leave a Job the Right Way.