It's been about a month since I posted free social media icon sources (last time I offered some fun niche blog social media icon options), and with a new school year starting, I though it might be a good time to search for some creative social media icon sets that can give your blog some back to school flair.  Check out the options below!
1. Puzzle Social Network Icon Set
What grade school student doesn't love puzzles?

This set reminds me of badges on Cub Scouts uniforms!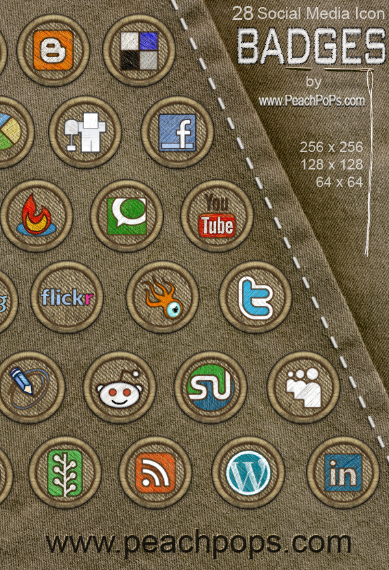 For the discerning student, only a moleskin notebook will do.  Are moleskin icons right for your blog?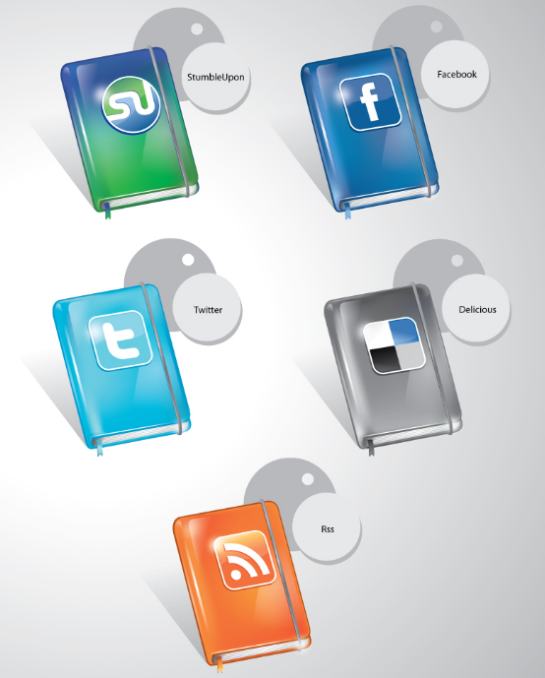 4. Color-stroked Free Hand Icon Set
This is one of my favorite hand-drawn icon sets.  I wish my doodles looked this good, and I love the crumpled paper.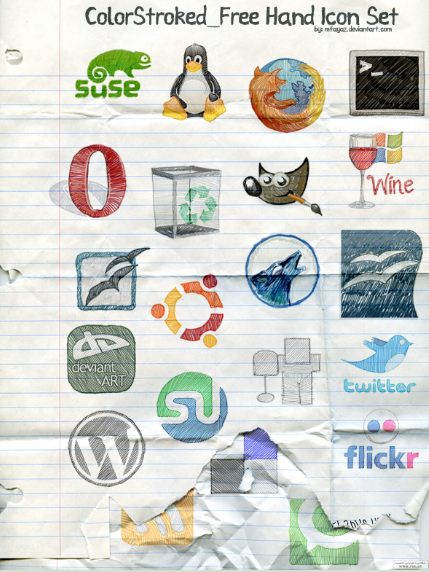 5. Hand Drawn Social Media Icon Set
Here is another option if you like the hand drawn style.  This one offers consistent square shapes with simpler designs drawn on grid paper.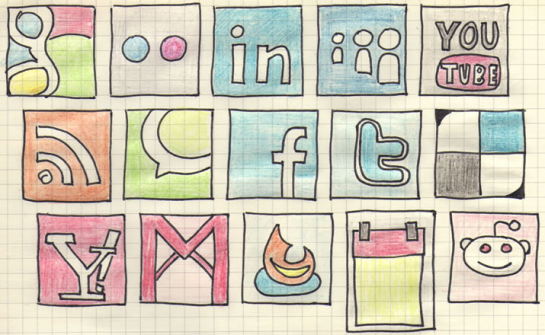 What do you think?  Will any of these social media icon sets give your blog the bling it needs?
Follow the link to read more about back to school and blogging basics on Performancing.
Susan Gunelius is a published author and President & CEO of KeySplash Creative, Inc., a full-service marketing communications provider also offering branding and social media consulting services. Susan also speaks about marketing, branding and social media at events and conferences. Her marketing-related articles have appeared on Web sites such as Entrepreneur.com, Forbes.com, MSNBC.com, BusinessWeek.com, FoxBusiness.com, and more.