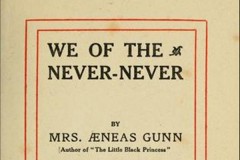 NEVER publish a blog when you're angry. Blogging is a great conduit to release your emotional angst, but a post that is bitter/angry/nasty usually does more harm than good. Blogs have long memories; what you're feeling today might completely change after some time passes. "Sleep on it" and let powerful posts simmer down as "drafts." Once you've cooled down, give the post another read and make decision whether it should be published, tweaked or deleted.
NEVER tell your employer you have a blog. You can tout your blogging skills and show examples of your success, but do everything you can to keep the URL out of their hands. I have seen many instances of bosses using a person's blog against them. This either leads to getting accused of doing outside work on company time or you end up having your coworkers monitor your every word – giving them insight into your personal life I'm a big believer that your personal life and work life need to remain separate to ensure happiness.
NEVER publish strong content on a Friday, weekend, or the day before a holiday. (There are exceptions depending on your blog's niche). The majority of blogs see traffic dip during these times, and a traffic lull can take the sheen off of a stellar blog post. Give yourself the best chance to succeed and try to post the bulk of your content Tuesday – Thursday during normal business hours.
NEVER forget to include a link back to your own blog within each post that you publish. This method, coupled with a free Google Alerts subscription will help you track down scrapers who steal your content in its entirety for their own gain.
NEVER be afraid to ask…for anything! If you don't ask, you will not receive. Whether it's asking your readers to spread the love across social networks or hitting up a company for some swag – asking, at the very least, puts you in contention.
Agree? Disagree? Share your thoughts in the comments section.
After working for FOX News and MTV Networks, Andrew G. Rosen founded Jobacle.com, a career advice and employment news blog. He is also the author of The Exit Guide: How to Leave a Job the Right Way.