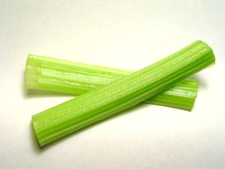 This is a guest post by Amara Wagner, a Holistic Health Coach and the founder of Amara Wellness LLC.
You've fallen behind in your blogging duties or a deadline has crept up and you need to cram in a sizeable amount of work in a short amount of time. You're also a blogger which for some may be code for "unemployed" or even short on cash. You're hungry and tired and find yourself staring at the screen, unable to start your next post.
What to do?
The obvious inclination might be to brew a pot of coffee and start the caffeine binge or even chug a sugar-loaded energy drink. But before you do, read on, there are healthier and cheaper alternatives that will provide a more efficient source of energy that could also make you a better blogger – that is, assuming that's possible!
Pre-packaged energy drinks while temporarily effective, will not provide lasting brain energy, no matter what the label claims. And while we're on that label, take a look at the ingredients – if you can't pronounce it, chances are its man-made and less than healthy. Then let your gaze wander over to the price tag – most energy drinks retail anywhere between a dollar to two dollars a pop. That's not the bang for the buck you are looking for especially since you are beginning a cycle of depletion. Caffeine binges usually end with a crash and can leave you dehydrated, unfocused.
There are foods that will serve you well and help you keep focus on your task. Typically, bloggers have more than one job to do, whether it's parenting, caring for a pet or even another source of income – which means bloggers blog after work, late at night or early in the morning. So instead of resorting to the jolt of caffeine or snacking on high sodium or high sugar processed foods – I suggest you fuel your body and your brain with these healthy meals which you can whip up for under ten bucks.
Brain food
The best brain food includes omega 3 fatty acids. Incorporating it doesn't have to break the bank. Try smoked salmon on a bagel with a smear of cream cheese. Or add flax seed to a fruit and yogurt smoothie for an energizing boost. Antioxidants are like rust-removers of the brain, so add blueberries, raspberries or strawberries to that smoothie for an extra punch of antioxidants that will also keep your brain firing on all cylinders.
Simple Snacks
The classic PB&J can be a go-to meal for a boost after hours, just choose a jelly that is made from fruit preserves. If you have the time; scramble up a couple of eggs and toast some whole grain bread for a quick and easy meal. Carrots and celery dipped in hummus, peanut butter, dip in an all natural ranch dip or salad dressing will help curb the desire to crunch on chips without all the added sodium. That urge to much can be satisfied too with nuts such as almonds or walnuts or even cashews and peanuts while supplying the essential fats your brain needs.
Hydrate, hydrate, hydrate
Most important of all, you should be sipping on water throughout the day. Be aware that by the time you are noticing any feeling of thirst you may already be dehydrated. Keep a glass pitcher of water in the fridge, throw in a few lemon slices for added Vitamin C and wet your whistle often.
This is a guest post by Amara Wagner, a Holistic Health Coach and the founder of Amara Wellness LLC. She coaches families all over the country who are "sick and tired of feeling sick and tired," to make small, gradual changes in diet and lifestyle. Amara is a graduate of the Institute for Integrative Nutrition and is accredited by the American Association of Drugless Practitioners.