A long time ago at the beginning of geek time there were two types of bloggers. Those who blogged for fun (or passion), and those who earned a profit from blogging (the latter who were often referred to as "pro bloggers").
Back then it was easy to tell the difference between the two as more often than not pro bloggers chose to self host their sites while the masses opted for the free version.
Fast forward towards today and many blog platforms allow users to pro blog on the cheap.
In fact by purchasing a domain one can turn a site like Blogger, Tumblr, or even OnSugar (for you Drupal fans) into a professional site for the price of the domain (which for most is $10/year).
Faced with those expenses, should a person even consider service hosting their blog instead of self hosting?
For those wondering whether self hosting is the best option for them, here are the pluses and minuses for service hosting one's blog.
It Just Makes Cents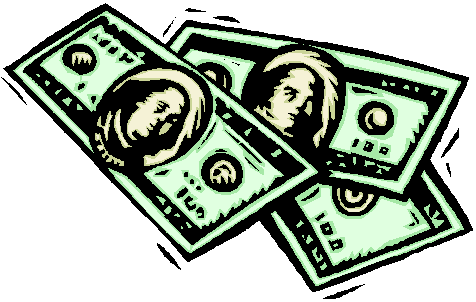 When it comes down to it, outsourcing your blog to a service host (whether free or premium) makes sense from a financial standpoint.
Service hosted bloggers usually do not have to worry about bandwidth fees, as well as backup fees, and can concentrate more on writing content than writing checks (or rather credit card payments in our digital age).
While many service blog platforms do charge their users if they need to upgrade their space (for images, audio and video), more often than not the host doesn't count space devoted towards content (comments and text) against them.
Security Through Software Ambiguity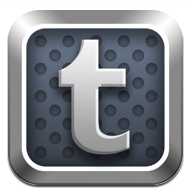 Unless you have a very good host, keeping your blog secure can be a nightmare (especially if one isn't tech savvy).
More often than not hackers have downloaded the same exact blog software that you are using, and will scan it for weaknesses in order to exploit them for their own gain.
Service hosted platforms like Blogger, OnSugar, Squarespace and Tumblr do not grant the public access to their software, making them (theoretically) harder targets to break into.
While that fact alone does not make these sites invulnerable, it does help ease one's mind about the security of one's content.
Insta-Upgrades!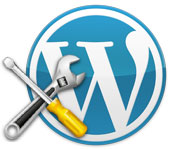 Another benefit if service hosted platforms is that you do not have to worry about whether you are using the latest version, or whether and update will break your site (at least for the most part).
Upgrades are rolled out automatically (sometimes without you even knowing it), which means your site is always updated with the latest and greatest features, not to mention security settings.
While many self hosted blogs also have this feature, upgrades can sometimes cause problems such as broken plugins, warped themes (at least ones in certain browsers) and lost sleep trying to repair the appearance and various functions of your blog.
Why You Should Avoid Service Hosted Blogs
Although there are benefits to service hosting your blog, there are also a few setbacks as well that you should consider if you opt to continue to (or switch upon) a service platform.
Site Wide Outages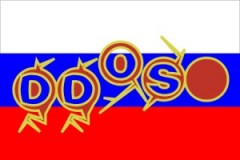 While the blessings of service hosted sites is that their security and price tag are reasonable, they are more often than not high profile targets for hackers.
Although service hosted platforms are (theoretically) harder to hack into compared to their self hosted brethren, they are unfortunately high profile targets for DDoS attacks.
If your service platform experiences an attack and is unprepared, more often than not it will go down (taking your blog with them).
Site wide outages can also happen if an engineer makes a coding error (which can take out everyone's blog.
Who Really Control's Your Blog?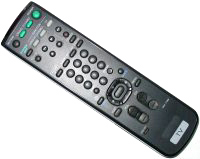 Even though most hosts have their own terms of service that users must abide by, service platforms usually are much stricter in what they will allow upon their site as well as what they will shut you down for.
Some will not allow competing brands (in the form of themes or sometimes even ads) appear on you blog, as well as rival services that may outshine their own.
Last but not least if your service platform suspects that you are stealing someone else's content (key word here is suspects) they may simply shut down your site leaving you with no room for a fair hearing.
The Inevitable Dead Pool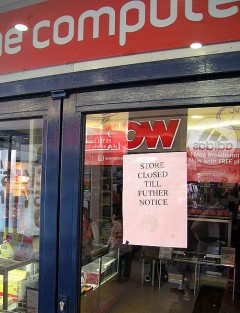 Just like the real world, blog platforms can be unexpectedly shut down. Although most will give you weeks (if not months) before they properly close their doors, some may disappear without rhyme or reason.
If your data is on their servers, getting all of it off (images, audio, video) can be a pain without the assistance of another platform (like WordPress or Blogger).
Self hosted probloggers are usually more paranoid about their data (so they more often than not will pay for quality backup services), so even if their host becomes extinct they can fire up their blog again the next day.
Should Probloggers Choose Service Hosted Platforms?
Truth be told there is no cut and dry answer (in fact I use both believe it or not!). However while hosting your own blog is expensive (at least a 1000 times more expensive than service hosting), it does satisfy the inner control freak in me.
Do you service host your blogs? (or have you in the past?) If so, would you recommend bloggers using service hosted platforms or self hosted ones instead?
Image Credit (of store closing): Andrew Dunn
Author:
Darnell Clayton
Darnell Clayton is a geek who discovered blogging long before he heard of the word "blog" (he called them "web journals" then). When he is not tweeting, Facebooking, or blogging about space and his beloved iPhone, he enjoys running, reading and describing himself in third person.