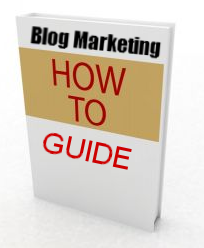 I've been asked to write some posts about marketing for BloggingPro, and I am very happy to talk about two subjects I am very passionate about — marketing and blogging.  I have a degree in marketing and spent the first decade of my career directing marketing programs for some of the largest companies in the world.  Those companies trusted me with multimillion dollar budgets, so I feel confident in my marketing knowledge, skills and experience.
After leaving Corporate America, I began working for myself.  Today, I own a successful marketing communications company, and I'm in the process of writing my eighth book about marketing/branding and social media — Content Marketing for Dummies.  My blogging experience is varied and includes writing for well-known online publishers as well as my own blogs. Many of these experiences are mentioned in my new book coming out in November 2010, 30-Minute Social Media Marketing.  If you're curious, you can check out all of my books on Amazon.
Bottom-line, I'm confident that I can teach BloggingPro readers more than a little bit about marketing a blog, so let's get started at the very beginning with Lesson 1.  Keep in mind as you read this series, my goal isn't to show off my ability to regurgitate buzz words and sound like I'm addressing corporate executives who are more impressed by word choice than substance.  With that in mind, this series is written in layman's terms, except where jargon is appropriate, and in a tone that is intended to keep the topic easy-to-understand and conversational. Lessons will be a mixture or theory, strategy, and tactics.  In other words, I'm not just going to tell you to tweet.  I'm going to explain the why's of marketing your blog, too, so you can make the appropriate strategic decisions to reach your goals.
Also, keep in mind that there are many opinions related to marketing, particularly marketing on the social web.  My opinions are based on my own knowledge, experience, and research.  If you come across other opinions that appeal to you, by all means, pursue them.  Just make sure they are based in marketing theory that will help you reach your goals rather than pie-in-the-sky claims (something I'll discuss in an upcoming lesson).  Furthermore, the world of blogging and the social web is continually changing.  Therefore, some of the specific tips and websites I reference in this How-To Guide might be obsolete a month from now, and no one can know everything about the changing environment of social media (I certainly don't claim to know it all).  If you come across a new tool or a change that should be referenced in this series, please leave a comment and share your findings!
Blog Marketing How-To Guide Lesson 1 – What Is Marketing?
Marketing is a commonly used term in business but many beginner bloggers (and many seasoned bloggers) don't truly understand what marketing is.  Therefore, the Blog Marketing How-To Guide is going to start where all marketing undergraduate students start, with a clear definition of marketing.
First, let's start with what marketing is not.  Marketing is not sales.  It can be difficult to make the distinction between sales and marketing, but before we can go any further in the Blog Marketing How-To Guide, you need to understand that difference. Think of it this way, while sales is the actual process of selling a product or closing the deal with an end-user customer, marketing is the process that happens before the salesperson steps into the picture.  In other words, marketing is the creation of the tools that are used to make the sale possible.
For example, marketing creates awareness, creates a perception that an end-user needs or wants a product or service, and makes the case for why a specific product or service is better than another.  All of those things are done through the use of various tools in the marketing toolbox such as ads, research, promotions, event sponsorship and participation, content, networking, direct mail, email marketing, and more.  Marketing leads to the sale, and in the best case scenario, marketing will be so good that it closes a sale by itself.
Interestingly, a blog can be considered a marketing tool in and of itself, but we'll talk about that more in Lesson 2 when we tackle getting started with blog marketing by creating your core branded destination online and how that might or might not be your blog.
Image: stock.xchng
Susan Gunelius is a published author and President & CEO of KeySplash Creative, Inc., a full-service marketing communications provider also offering branding and social media consulting services. Susan also speaks about marketing, branding and social media at events and conferences. Her marketing-related articles have appeared on Web sites such as Entrepreneur.com, Forbes.com, MSNBC.com, BusinessWeek.com, FoxBusiness.com, and more.