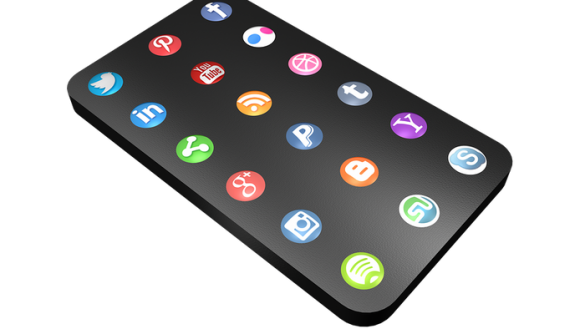 UPDATED October 2019
Every blogger wants their material to get shared around the Net and one popular way to encourage that behavior is to give their readers the ability to quickly click a button and save their article to a social bookmarking site. Social bookmarking (SB)  sites (and their ilk) such as Facebook, Twitter, Reddit, and so on are extremely popular and can help take a website and/or blog from obscurity to instant fame in a flash.
In this article, we'll take a look at a large list of WordPress plugins that you can install to instantly add numerous social bookmarking buttons to your blog.
Criteria
Here are the top things that to look for when I'm evaluating SB WordPress plugins:
It should work right out of the box. This includes having a default set of popular services already enabled when you activate it.
Since Twitter is too popular to ignore now, it should include Twitter options. For example, modifying the text that appears before/after a tweet, and specifying the URL shortening service.
You can specify what SB services you would like to appear on your site.
You can re-order the buttons.
Ability to dictate what page types the buttons will appear on (pages, single posts, archives, etc.)
This list does not include related plugins/applications or specific applications created by the likes of Facebook, Google, Twitter, etc. solely for their sites.
Due to the number of plugins covered, I've distilled the amount of information provided here to what I considered their main essence, otherwise, this could have easily been a 25-page article! Without further ado, here they are:
The Top Social Bookmarking Plugins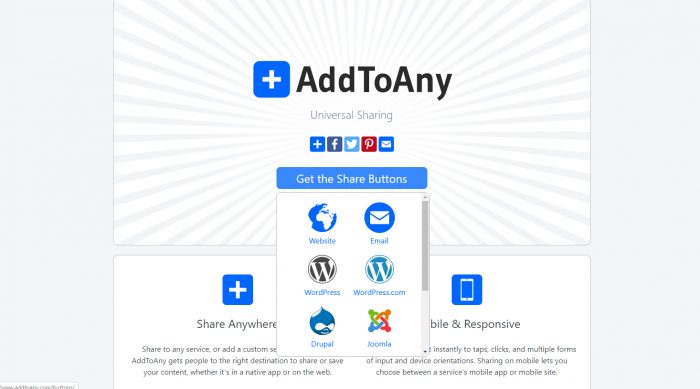 I'll start with the plugin that I decided to personally use on my blogs, AddToAny, which is a drop-down menu styled SB app. With over 1 million downloads from the WordPress plugin repository alone, this is not only very popular, but very customizable down to colors and CSS. AddToAny is regularly updated and even has an API and statistics tracking.

Another very popular service, ShareThis is one of the founding members of the genre. Also highly customizable; it also has an API and click tracking & analytics. The ShareThis icon is also highly recognized and I applaud their open-sourcing of the icon.
On the downside, the typical installation involves customizing via their website before embedding a Javascript snippet on your site. The WordPress plugin does not have a great deal of options. That is of course unless they've improved upon this already.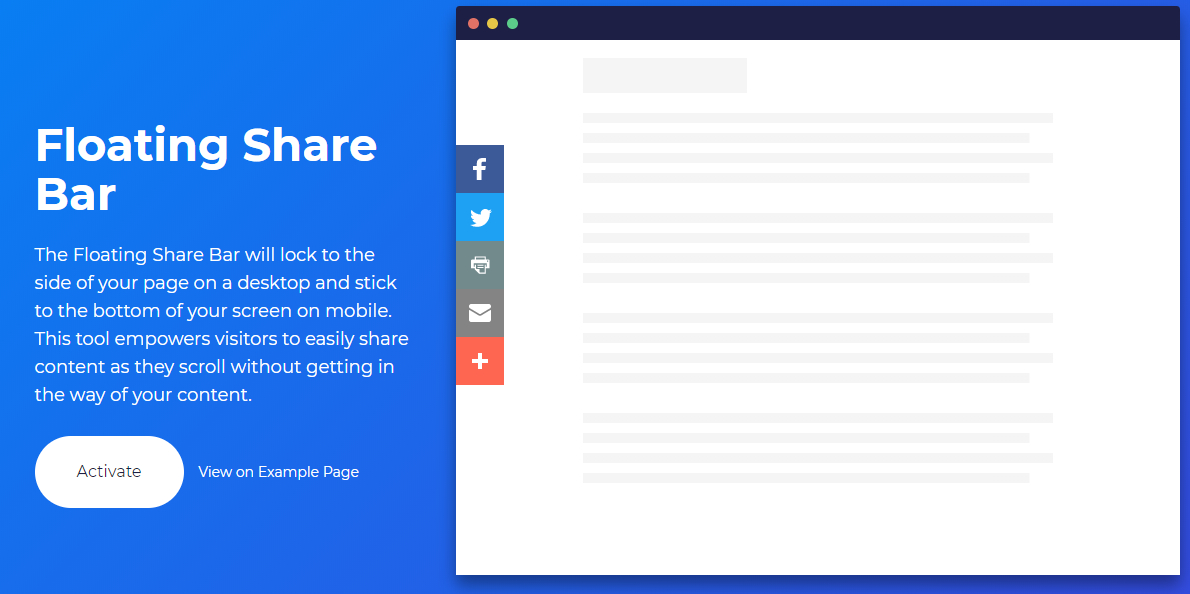 Another very customizable plugin, AddThis includes support for a staggering 290+ services. They have since overhauled many of their UI elements including the orange "+" icon that can be customized. AddThis is a DHTML pop-up menu that includes a nice searchable interface with dynamic results.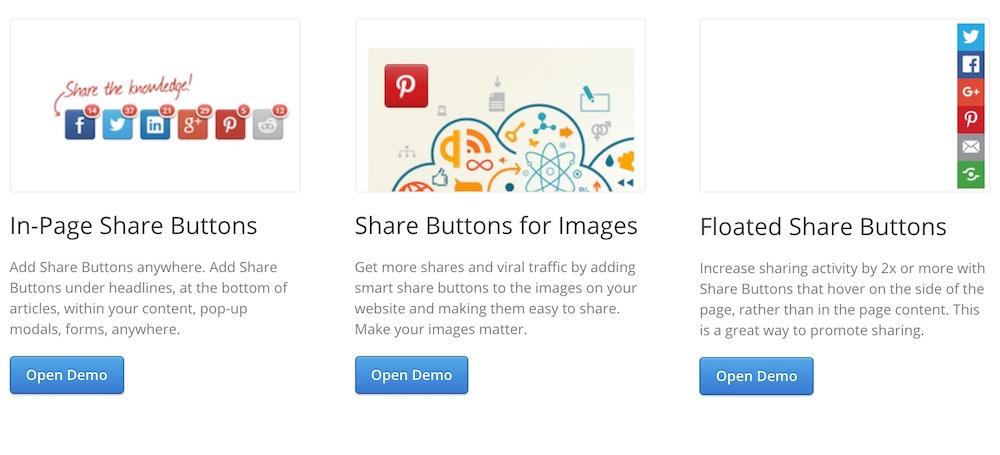 Previously called SexyBookmarks, it has since been acquired by Shareaholic. It remains a very slick plugin that includes icons that animate up out of their 'semi-hidden' state when you mouseover. They can also be had as part of a bundle from Shareaholic where you can also acquire many other CMS tools.

What's notable about Share and Follow, and why it is so named, is its versatility and compatibility with numerous social media and CMS, so you can have a cool looking floating tab that includes links to your social profiles. The plugin allows you to customize the icons and many other technical tweaks.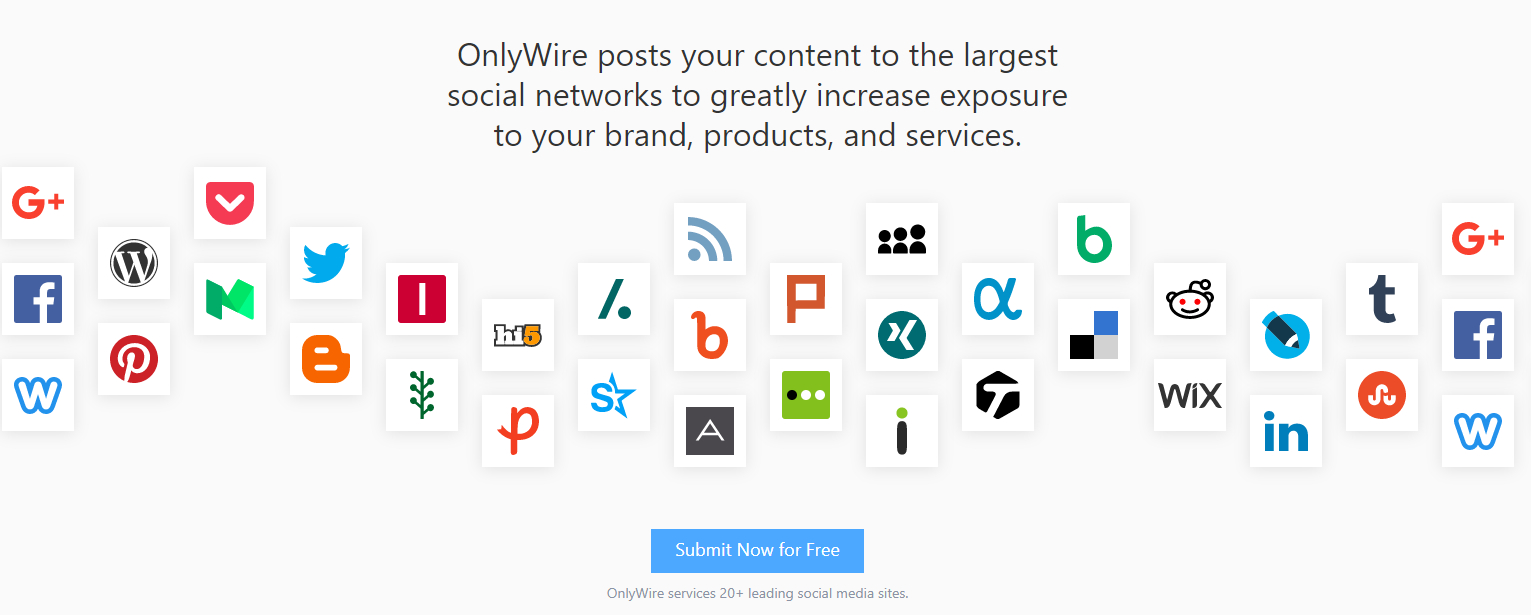 Somewhat aimed at marketers, OnlyWire allows you and your visitors to submit to multiple SB sites at once; but you must sign up for account in order to customize the plugin. OnlyWire is pretty self-promotional and in some cases this can hurt the user experience. For example, when your visitors click a bookmarking link, it pauses for a few seconds (which can seem like an eternity) before it redirects them to the target SB site.

The name sounds serious and all, but Social Warfare is here to help you and your audience better in sharing your content. It's primary strength, as admitted by its developers is how well it performs in most WordPress installations. As such, Social Warfare might be the best option for you if you find that your legion of plugins starts bogging down your site.
Social Warfare promises social bookmarking plugins without the cost of speed or backend or frontend performance. The downside is that it doesn't support as many social media websites but at least it includes all the mainstream and popular ones.

Custom Share Buttons with Floating Sidebar is exactly what it sounds like. The plugin's name is definitely straightforward and you'll have no problem getting it to do its namesake. Like Social Warfare, this plugin promises to be light and not to intrude on your website's performance. It looks simple and barebones, but it does let you customize your social media buttons to a certain degree.
There's also a Pro version if you need better coverage and more options.

Whereas other social bookmarking plugins use buttons that utilize external scripts, Social Media Share Buttons from MashShare do it differently. As a result, offers a fluid sharing operation for your users and readers. It also offers several functions that count as analytics tools like the "Most Shared Posts Widget."
Moreover, you can view the total share count in the plugin's built-in dashboard.

WP Social Sharing assures WordPress website owners that their social media sharing buttons are responsive and beautiful at the same time. They also create their buttons using CSS3, meaning no images, which translates to a faster performance compared to other plugins. It also supports shortcode integration with themes.
Whichever plugin you pick, always make sure to keep your readers and audience in mind before worrying about how these will impact your SEO. Make sure they suit your needs either.
Author Bio
The author of the top social bookmarking plugins list, Khalid J Hosein, is a blogger, computer consultant, and Internet junkie. He is a co-founder of the gadget blog Gizmos for Geeks, and probably spends way too much time hacking his WordPress installs instead of blogging. You can also follow him on Twitter @kjhosein.