Unless you are a super geek who is able to roll their own code, most bloggers (both amateurs and professionals) depend upon software (like WordPress, Drupal, Joomla, etc.) or a platform (like Blogger, Typepad, OnSugar,etc.) in order to communicate their thoughts to the world.
Although you can problog upon any platform (yes, even upon Tumblr folks!), probloggers should always pick a software or service that is "recession proof" or one that has the potential to survive a recession (or even a great depression).
Regardless of whether you have been blogging using a specific platform for years or are just starting out on a new one afresh, you should always ask these questions before you type your first letter on your future digital home.
How long has this blog platform been around?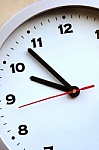 In today's day and age there are hundreds (if not thousands) of choices to choose to blog upon ranging from new comers like Posterous and Melody to seasoned veterans like Blogger and Movable Type.
However when considering a blog platform, one question you should consider is how long the company has been around as the last thing you need is for your platform to announce it's shutting down and turning off the lights.
While it's always great to test out (and establish) accounts on new players, you should probably consider blog platforms/services that have survived at least 5 years (which is ancient in geek time) as they usually have weathered a few financial storms.
Does this blog platform have a strong business case?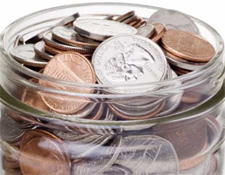 By business case I mean does your blog platform have a strong financial incentive to continue in the future?
Just because your blog is backed by billions of dollars doesn't mean that your platform is guaranteed to exist in the future (something Windows Live Spaces proved).
Example: Despite being backed by Google, Blogger offers users premium space upgrades while the crew at Automattic offer real time backup services for self hosted WordPress sites (as well as VIP hosting).
Other companies like Squarespace offer premium hosting for users (despite being backed by millions of dollars) while Tumblr hosts a premium theme market.
If your blog platform does not have a strong business case, you might want to consider moving upon a platform that does lest it goes the way of the dinosaurs.
Is this blog platform innovative?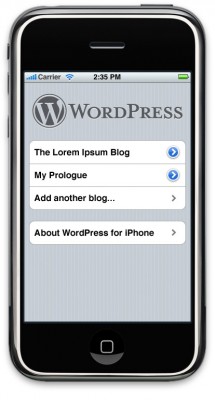 Truth be told it doesn't matter if your blog platform has been around for eons in geek time if it is not constantly reinventing itself.
Blog platforms that do not innovate (regardless of excuses) become stagnant, and when that happens they more or less go extinct or become irrelevant and fade from glory.
Example: Blogger (owned by Google) was one of the first platforms to embrace PubSubHubbub which enabled blogs to push RSS feeds in near real time.
Their rival WordPress is busy building official mobile apps upon every major smartphone available, while Tumblr (a new comer) popularized reblogging, helping original authors receive proper credit (and some extra Google juice).
If your blog platform isn't releasing innovative features frequently (say at least once every few months), then you might want to consider using another platform.
Which platforms should Probloggers use?
While everyone has their own preferences for blogging (and you should ultimately go with the one you are the most comfortable with), the only ones I refer to people are: Blogger, WordPress (both WP.com and self hosted services), LiveJournal and Squarespace.
While there are other platforms that I have tried and tested, I do not recommend these for businesses or aspiring probloggers as they're no longer innovative, lack a solid business plan or need to reach the 5 year thresh hold.
What about ____?! They're the only ones with ___!
While the four platforms mentioned above will not appeal to everyone (especially fans of Posterous, Melody and Tumblr), if you're going to power your site with their services/software make sure you have a backup of your blog just in case they "disappear overnight."
For you seasoned bloggers out there (as well as for those new to the digital faith), which platforms would you recommend and why? And do you think your preferred blog platform will be around 10 years from now?
Author: Darnell Clayton
Darnell Clayton is a geek who discovered blogging long before he heard of the word "blog" (he called them "web journals" then). When he is not tweeting, Facebooking, or blogging about space and his beloved iPhone, he enjoys running, reading and describing himself in third person.