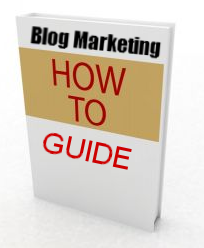 There is a reason why niche blogging is such a hot topic.  I include an entire minibook about niche blogging in my book, Blogging All-in-One For Dummies
, because it's a topic that bloggers hear all the time but don't fully understand.
The Internet is a very cluttered place, but you can stand out from all that clutter by establishing your niche and offering amazing, shareworthy content and conversations related to that niche on your blog.  In simplest terms, a niche is a very specific area of focus. Believe it or not, the concept of using very focused blogging to give yourself an edge against the competition is not a new one.  In fact, there is an entire area of marketing and branding that is dedicated to this very concept.  It's called brand positioning and by establishing your niche in the blogosphere, you're positioning your blog brand against all the other sites and information available online.
Branding theory teaches marketers that a highly focused brand is more powerful than a broad brand.  The same is true for your blog.  The more focused it is, the easier it is for you to carve out your niche in the crowded online space and become the go-to person for your blog's specific topic.
In other words, by choosing your focused niche, you can position your blog as different from others and offering some form of added value that other blogs are not delivering.  For example, if you write a blog about gadgets, are you writing about every kind of gadget known to man?  If so, you have a lot of big, popular sites to compete with.  However, if you narrow your focus and contract your brand to position your blog as the source for information and commentary about iPhone apps or another more specific topic than the generic gadgets topic, you'll be better able to compete in the online space and set your blog apart from all the other blogs and websites out there, particularly those with deeper pockets and more manpower.
The key is defining your niche and patiently and persistently establishing your position in that niche so there is no confusion among the online audience about your blog's purpose and what they can expect to find there.  A key part of building a brand is meeting consumers' expectations for that brand with every branded experience or interaction.  That rule applies to your blog just as much as it does for any other brand in the world.  Create those expectations and then deliver on them consistently to build loyalty and your own band of brand advocates across the Web.
Up next in the Blog Marketing How-To Guide – Linking Your Branded Online Destinations.  Stay tuned!
Read previous lessons in the Blog Marketing How-to Guide:
Susan Gunelius is a published author and President & CEO of KeySplash Creative, Inc., a full-service marketing communications provider also offering branding and social media consulting services. Susan also speaks about marketing, branding and social media at events and conferences. Her marketing-related articles have appeared on Web sites such as Entrepreneur.com, Forbes.com, MSNBC.com, BusinessWeek.com, FoxBusiness.com, and more.