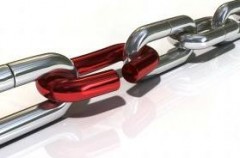 It's a promise we've all heard before. Web hosting companies all over are offering "unlimited" hosting for mere dollars per month.
On the surface, it seems like a great deal. For a low monthly price you get to stop worrying about bandwidth and server space caps and focus on running your site. You can host as many domains, get as much traffic and store as many files as you want.
However, unlimited hosting is much more myth than reality. It just means that the host doesn't place "hard" caps on storage and transfer and instead has replaced it with soft ones that could come back to bite you at almost any time.
Fortunately, it is a relatively avoidable pitfall if one is willing to be realistic about the limitations of such hosting and take precautions to avoid abusing it.
The Pitfall
Though unlimited hosting is a tempting offer for a variety of reasons, it is an offer that we should be able to recognize as somewhat misleading right off the bat. After all, if unlimited hosting truly were unlimited, then Google, Microsoft and other companies could save millions on datacenters and just spend a few dollars per month at a regular host.
The truth about unlimited hosting is that it is indeed very limited. If you read the fine print on any unlimited contract, you'll find that a variety of restrictions are placed on the account, including, in many cases, bans on providing streaming media, image hosting or other bandwidth/storage-intense activities.
Even if there are no such caps, the host always has a clause in their TOS that allows them to disconnect, temporarily or even permanently, those who use too much resources and cause problems for other accounts on the same server or network.
In short, your use of the server is only "unlimited" as long as it doesn't cause a problem and, if it does, you may find that your site goes dark.
The Danger
The danger of unlimited hosting is illustrated very well by what recently happened to the Frogpants podcast network. The network, which was hosted on an unlimited account at Bluehost, went dark for a day after Bluehost cut their account for using too much of their resources.
While it was poorly handled by Bluehost, they should have offered warning before cutting the account, it illustrates the problem. The network, which includes several very popular podcasts, simply used up more of the host's resources than they could afford to provide with the account that they were using and their host shut down the sites.
Frogpants was able to recover quickly, after being offered hosting at a different company and given the chance to recover its files, but it was down for over a day and other sites are not so lucky. Many sites that suffer sudden terminations aren't given adequate opportunity to move and don't have another company waiting to scoop them up.
Without adequate backups, this can be a very deadly pitfall for a blog and one that is well worth avoiding.
How to Avoid It
Avoiding this pitfall completely may seem to be fairly simple, but it really isn't. This is especially true considering that most shared web hosts offer unlimited hosting as their primary account type and most low-end hosting accounts claim to be unlimited.
That being said, there are several things you can do to avoid this problem and having your account disconnected:
Avoid "Unlimited Hosting: This one seems simple enough, find a service with a hard cap and stick with it. The limits might be lower than with an unlimited host, but at least you can be sure what the limits are.
Read the TOS Carefully: If you do choose or have to use an unlimited host, read the TOS carefully. Most likely, the terms place a limit on what you can and can not do with your account dealing with media streaming, image hosting and FTP access.
Don't Host Media: Media, including both audio and video, are the biggest bandwidth and space hogs on a server. You can use other services, such as YouTube and Talkshoe, to offload your media content and make your site much more lean.
Be Realistic: If your site grows beyond what one would expect to be a typical use for that level of a hosting account, upgrade to a larger account. Not only will it prevent a possible termination, but also make your site faster.
Warn of Traffic Spikes: If you get warning of a traffic spike, such as a story making its way to the front page of Digg, warn your host so they can prepare. They may be able to move your site to a lower congestion part of the network or a server with smaller load. That way, you won't create problems and you will be working with them to resolve issues.
To be clear, this is actually a separate issue from the downtime many sites see when they are hit with a traffic spike. Hosts often temporarily disable accounts or individual sites during such spikes as their memory and CPU usage reaches dangerous levels. This is almost unavoidable on shared hosting accounts.
Unfortunately, these steps won't do much to mitigate against those temporary outages but will go to great lengths to mitigate against the far less common, though far more worrisome, account closures that often happen when an unlimited account is overused.
Bottom Line
In the end, account terminations due to overuse of "unlimited" hosting plans are actually rare. Only a small number of accounts will see any kind of action taken against them and most of the time the response is much more tame than termination.
That being said though, it does happen and it is worth addressing since most of the steps are simply good hosting practices on any account.
In short, if you are smart about your hosting- you should work with a reputable provider and managed data center service, you will most likely find that it will serve you well. Try to get more than your money's worth out and you will probably be facing an unplanned outage in the near future. Likely an extended one.