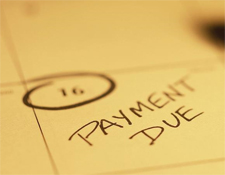 There are more blogging jobs available now than ever before. That means there are more first-time bloggers than ever before. And that means more people need help getting started! To that end, I am pleased to share with you the items that should be included on an invoice when you are freelance blogging for clients.
Limited details
A good blog invoice should include your name, contact information, the period of time the invoice covered, the name of the blog in which you wrote for, the title of each post, the URL (if possible) of each post and the word count of each post. Some bloggers will go as far to include the social media love or number of comments a blog post received. This is optional, but anything you can do to show the employer that you are going above and beyond, never hurts.
Clear as a bell
The amount you are owed and the method in which you would like to be paid should be crystal clear. Depending on the size of the organization you are blogging for, you never know how much attention will be paid to your invoice. It's only a few dollars to them, but it might be essential money to you. By putting the amount owed in larger font (or some other other way to make is stick out), you will make the life of the person paying the bills easy, and that could be a factor in keeping the client happy.
Submit early
All blog owners want invoices at different times, but the most common scenario is the end of the month. But don't wait for the last second! Sending in that invoice a day or two early can help ensure you get paid on time and will be appreciated by the person paying the bills.

Convert to a PDF
This ensures that your "final" version will not be altered by the client. It's unlikely that they ever would, but better safe than sorry. Saving blog invoices as a PDF has another important function – it ensures that you do not accidentally type over an archived invoice.
Is there anything else you think is important to include on a blogger's invoice?
After working for FOX News and MTV Networks, Andrew G. Rosen founded Jobacle.com, a career advice and employment news blog. He is also the author of The Exit Guide: How to Leave a Job the Right Way.