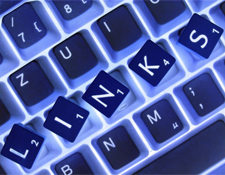 If you are interested in making money online, be it via a blog,  small business, AdSense website or whatever…you are almost certainly going to be doing SEO along the way, and building backlinks is probably going to be pretty high on your to-do list (it certainly should be). But there is a lot more to building links than you might realize.
Picking the best sites and getting the link text right will help. But things like location and context are important factors too. There is lots to consider, but maximizing the quality of your links from day one will really boost your SEO efforts and help you to get better results faster, so it's well worth the time taken.
The easy stuff
Link building is written about a lot, so I won't labor the points that everyone else talks about. But just to catch you up. The site that links to you matters a lot. Getting a link from a well respected site will help your site more than building 100 links from sites that have no authority what-soever.
Additionally, you need to get your link text right. A link that says "click here" isn't going to help you rank – not unless you are targeting the keywords "click" and "here"… Which I guess you're not. A link saying "home theater systems" on the other hand is much better (if that's what you sell of course).
Link location – in site
Ok, so we know that getting a link on a good site is a must. But location within that site matters too. Google "knows" which pages are the most important, and it knows which ones barely matter at all. If you could get a link on the home page that would be awesome – a link on the privacy policy page on the other hand would probably be less effective.
Link location – in page
Not only does the page matter, but the location within the page is hugely important too. Modern search engines can figure out pretty easily what each part of a page does. Navigation down one side, header section, the additional links at the bottom and of course the main body content.
It should go without saying, the most important part of a page is the main content. After all, that's what your users are here to see. And of course, those tiny links at the bottom are a heck of a lot less important than the main links in the header.
For this reason, getting a link high up in the body of the page will go a long way. Think about a typical blog for example. The main body is the bit that everyone will read. And at the bottom is the comments section – full of great content too, but also full of other links. Where would you rather have your link?
Context and emphasis
What do you do to emphasize the most important bits when you write some content, or copy? I'm guessing you put stuff in bold? or maybe italics. The really important stuff goes in a heading or sub-heading.
That's your next challenge then. Once you've gotten your link in the main body content of an important page on an awesome site. If you can get it in bold too, and with the right link text… Well that's going to be a link that will serve your SEO work nicely.
A rule of thumb for link building
As with so many things online, it's always helpful to think about how a real person will interact with a website. I bet you have a fair idea which links you are most likely to click on, and which ones you're likely to ignore or not even notice. Well the search engines have a fair idea too. So if you try to make every link you build as click-able as possible, not only will you get maximum traffic from that link, but you will get maximum SEO juice back to your own site.