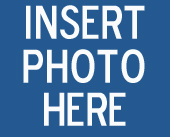 Everywhere I go, I see Joe Purschke's face. Who is Joe Purschke? Well he's my mortgage broker. But I knew him long before I met him. That's because Joe uses his face on every ad. From highway billboards to refrigerator magnets – I can pick Joe out of a lineup better than I can identify some members of my family.
Seeing Joe everywhere got me thinking…why do some business types rely on "face" marketing while others don't? And should bloggers be plastering their author picture next to every article they write?
Actors rely on headshots to land a gig. That makes perfect sense; it is an industry driven by appearance. But when it comes to explaining Private Mortgage Insurance, why on earth do I care what Joe the broker looks? If you write an entertaining blog post should it matter that I can attach a face to the words?
The most common use of the "face" is in real estate. From newspaper ads to lawn shingles, most agents in my neck of the woods are not bashful about putting their face out there. Heck, we even have one obnoxious lady you has a fleet of vehicles emblazon with her face.
I don't care what you look like, and I'll give the Joe's of the world the benefit of the doubt and assume it's more than ego propelling them to put a face with the name. Is a headshot really that good for business?
Several blogs I write for, including this one, require an author image. And I have no issue with it. In fact, including your face next to your words lets people know you are a "real" person. As the power of blogging (and guest blogging) grows, more and more writers are using a pseudonym. In a guarded world, a true image of your face can help disarm the reader and help build your credibility.
Some people believe that a cartoon avatar is a neat way to identify yourself too.
What do you think? Is Joe the mortgage broker on to something? Is including your face next to a blog post a wise decision – or odes it give people a potential reason to tune you out?
After working for FOX News and MTV Networks, Andrew G. Rosen founded Jobacle.com, a career advice and employment news blog. He is also the author of The Exit Guide: How to Leave a Job the Right Way.