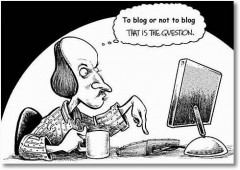 In an age where everyone wants to be first, many bloggers are sacrificing elegance for speed in a vain attempt to break the news before their rivals get a chance to analyze the story.
While bloggers should always attempt to break a story (as doing so can result in a massive amount of traffic), bloggers should also try to make sure their post is presentable to the world, lest they hear rebukes from their readers in the comment section.
Since many bloggers are pressed for time (especially those of you who write upon multiple blogs), here are 4 things you should do before hitting the "Publish" button on your blog.
Spell Check Thy Posts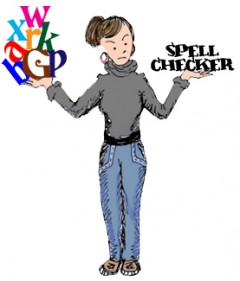 Although 90% of the human race will not foam at the mouth over the fact that you should have used "you're" instead of "youre," there are many people who will fill your comment section with hate over a few spelling errors.
Since the last thing you want to do is get have your readers distracted over your proficiency of the English language (or your native tongue), it is always wise to utilize the spell check button (which every major blogging platform worth its code supports).
A few modern browsers (like Google Chrome) also provide a built-in spell checker which will underline misspelled words with a squiggly red line (as well as provide suggestions for the correct spelling).
How Do You Say Grammar?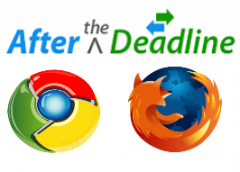 Although many readers will not attack a blogger over spelling mistakes, many will go after someone for bad grammar.
Whether it's arguing over why you should have written "you're" instead of "your," or how to properly phrase a sentence, more often than not users will create a commotion over the smallest grammar errors, turning a friendly discussion into a troll fest.
In order to avoid having your first few comments filled with grammar fanatics, you should always use a grammar checking tool (which is supported by a few blog platforms).
Automattic (the company behind WordPress) has provided a plugin for WP fans called After the Deadline, as well as browser extensions for Google Chrome and Firefox fans.
Regardless of whether you use After the Deadline or another tool, probloggers (both current and aspiring) should always use a grammar check tool in order to reduce your encounters with grammar gurus online.
Preview Your Posts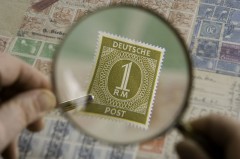 It doesn't matter how pretty your blog looks in a WYSIWYG editor (or "what you see is what you get" for those of you unfamiliar with geek lingo), you should always preview your posts to see how your article will appear live upon your blog.
This is especially true if you are using media files (like images, audio and video) as well as embedding documents (i.e. from Google Docs, Scribd, etc.).
More often than not your media files and documents will display differently in WYSIWYG mode when compared against a live mode, and the best way to test whether your images, videos, etc. are too large (or small) is to preview the post before it goes live.
Most serious blogging platforms (like WordPress, Blogger, etc.) support previewing posts before they go live, which can help you prevent articles from looking goofy in front of the world wide web.
Any Other Suggestions?
Although more suggestions could be highlighted, these 3 tips are things that all bloggers (regardless of size) should do before hitting the publish button which can prevent the grammar trolls from humiliating you in front of your readers.
For those of you who have been blogging for over a few months, what other tips would you recommend bloggers do before hitting the publishing button? If you have any tips or suggestions, feel free to enlighten us in the comment section below!
(Image Credits: Market Motive, Priceless Writers, Wikipedia)
Author:
Darnell Clayton
Darnell Clayton is a geek who discovered blogging long before he heard of the word "blog" (he called them "web journals" then). When he is not tweeting, Facebooking, or blogging about space and his beloved iPhone, he enjoys running, reading and describing himself in third person.