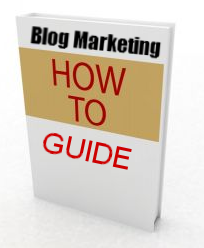 If you want your blog to be successful and still have an audience in a few years, then you need to focus on quality, not quantity.  Building a successful blog that has a lifespan longer than 12 months and an audience that continually grows depends on your ability to put long-term sustainable growth above short-term traffic spikes.
While it's always nice to publish a link bait blog post and drive a burst of traffic, more often than not, the majority of that short-term traffic disappears faster than it appeared.  However, if you devote your time to pursuing activities that position your blog for organic growth, you'll be able to reach your ultimate blogging goals.
Think of it this way:
It is it better to have 10,000 Twitter followers who follow you and then disappear (i.e., they never retweet your content or engage with you again) or 1,000 Twitter followers who actively engage with you, converse with you, retweet your content, and so on.
Unfortunately, many bloggers market scared.  In other words, they see other bloggers pursuing specific activities or using new tools, and they think they need to be using those tools and activities to grow their own blogs, too.  Some bloggers read tips and suggestions from other bloggers who may or may not have much knowledge about marketing at all, and believe what they read without corroborating the claims they read.
Just because other bloggers have an active Facebook group doesn't mean that you need to have one, too.  Remember, success is based on quality, not quantity.  Don't spread yourself too thin.  Instead of trying to be everywhere and to be all things to all people, focus your attention on the sites, tools and activities that you can realistically maintain with quality content and conversations.  That's how you build relationships that lead to long-term, organic growth.
Of course, there are exceptions to every rule.  Many bloggers have few goals aside from generating some passive income with no long-term objectives at all.  For those bloggers, developing a marketing strategy based on long-term sustainable growth won't necessary help them.  However, if you want more from your blog than a few extra bucks, taking the time to produce quality content and relationships will outlast any short-term tactic you can implement.
Read previous lessons in the Blog Marketing How-to Guide:
Crowd-funded gadgets, tech, games and other awesome Kickstarter products at the Forevergeek Kickstarter Store
Susan Gunelius is a published author and President & CEO of KeySplash Creative, Inc., a full-service marketing communications provider also offering branding and social media consulting services. Susan also speaks about marketing, branding and social media at events and conferences. Her marketing-related articles have appeared on Web sites such as Entrepreneur.com, Forbes.com, MSNBC.com, BusinessWeek.com, FoxBusiness.com, and more.