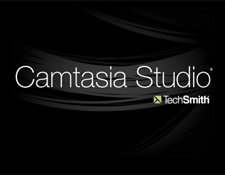 If a picture is worth a thousand words, what's the value of a video? As much as bloggers love to write, the best of the breed are willing to admit that certain situations call for more than sentences and paragraphs.
That's where screencasting comes in, and a useful program like TechSmith's Camtasia can make a technophobe look like the next Spielberg. OK, that might be a stretch, but if you're looking to get the most out of your screencasts, here's why I dig Camtasia.
First, why screencast? From e-learning to presentations, screencasting is a great way to demo your products and services. Camtasia offers a PowerPoint plug-in that turns your presentations into videos.
The tools give the ability to conduct basic audio and video editing without having to step into an Avid suite with an annoying (and unshowered) editor.
With the flick of your mouse you can record what is happening on your screen. Choose to record the entire screen or define a specific area.
While I am impressed with the software, there is a bit of a learning curve. (As I'm sure you can tell from my quickie test below.) I purposely created the demo in one-take without ever having seen the software before. It's a choppy job – but it did get done – and that gives me confidence that after a few more spins, I'll have a good handle on Camtasia. There are also several screencast (shocker!) tutorials available.
After you record the actions on your screen, the video is inserted into the editor, where you can make changes, add transitions and effects, and insert music and other media. You can choose to import your own media or grab content from the pre-stocked library.
One of the cooler features is "sketch motion" which lets your mark up your screencast ala John Madden football telestrator style. Cool cursor effects allow you to put your mouse hand on steroids to make it more visible to viewers.
When your project is complete, choose the output dimensions (widescreen/HD options available) and hang tight as it renders. You can choose to size your screencast for the Web, mobile phones, or DVDs. There's also a nifty one-touch function to send your screencast directly to YouTube.
A free 30-day trial should make a believer out of anyone, but the $299 price tag is sure to keep some frugal bloggers away.
After working for FOX News and MTV Networks, Andrew G. Rosen founded Jobacle.com, a career advice and employment news blog. He is also the author of The Exit Guide: How to Leave a Job the Right Way.