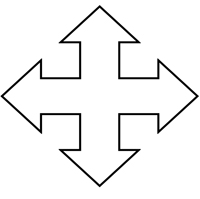 We already know that list posts and bullet points are two techniques that resonate well with blog readers.
But that's not why I choose to embrace the style.
I lean on these two writing techniques frequently because they allow me, as a writer, to work on multiple articles at once – and that's a productivity score!
Here are several ways you can write several blog posts concurrently.
– If you get stuck on a post, start writing another post. The key is to not stop. Give each blog a fresh page or document, that way, when it's time to start writing it again, it's clear where you left off. Start a log of incomplete blog posts. (I can't even tell you how many times I've started a post, forgotten I did, and ended up rewriting it!)
– Keep a running list of post ideas in a central location. We already know that blog post ideas can sprout from just about anywhere, but when it comes to keeping a roster of ideas (good, bad, or otherwise), it's important to know where this information is stored. Keep a running list, and next time you come face to face with blogger's block, you'll be half way home.
– Write down words, phrases, and random notes that you'd like to incorporate in future posts. Unlike a house, I find that sometimes writing a blog post does not require that the foundation be poured first. Stray thoughts are sometimes a good place to start.
– Limit your research. Strong blog posts are well thought out and researched, but it does get to the point where enough is enough. Writing doesn't happen by itself – and that next blog post will never exist if you research every little detail. Be accurate, but give give yourself a limit on how much time you will devote to secondary blog tasks. To that point, I personally like to add links and handle SEO as a secondary phase. My motto: Just write the article.
Bloggers are generally good jugglers. Do you write concurrent blog posts? If so, what tactics do you use?
After working for FOX News and MTV Networks, Andrew G. Rosen founded Jobacle.com, a career advice and employment news blog. He is also the author of The Exit Guide: How to Leave a Job the Right Way.