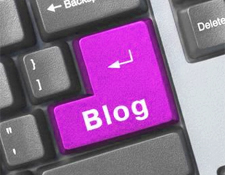 A blog holds great business potential and an increasing number of small business owners are realizing the value of blogs for building brand establishment and providing increased levels of customer engagement. But creating and running a successful business blog is not simply a matter of setting up some web hosting, using a generic blog template, and throwing in some average content. There will need to be some serious planning, strategy, and resourcefulness in place if a small business ever hopes to provide a blog that will generate measurable results.
A small business blog needs to avoid certain marketing mistakes that could result in instant failure. There are 3 prime errors that many new business blogs fall foul of that leave a blog stranded, starved, and instantly obsolete.
The Business Blog Survival Guide
Here are 3 common mistakes small business blogs need to be careful of…
1. Lack of Research Could Mean Incorrect Market Selection
Little or no initial research often leads to erroneous market selections that often prove catastrophic. Creating a blog is not the time to use that 'business intuition' you pride yourself on. Taking the time and effort to build a blog and populate it with content is pointless if you select a market that has zero potential. Yes, you can modify the blog at a later date but the damage has been done. In many cases it will be easier to simply start from scratch. Whichever you decide upon, the time spent has been inefficient and wasteful.
Take the time to perform solid market research before anything else. Find a market that has potential. For a niche to be profitable there has to be sufficient initial interest and the likelihood of future growth. Low-competition is great but no competition suggests that the market is unprofitable. By all means specialize and look for that selective market opening – just don't go overboard and make your blog so unique it cannot attract an audience.
2. A Blog Is Only As Good As Its Content
Choosing the correct market is the first difficult step. The next concerns content. Finding a profitable market will set your business blog on the right path but will not guarantee success. The heart and soul of a blog is its content and this is where many business blogs wither and die. Find the right market and provide quality, relevant content and your blog has every chance of becoming profitable and established.
If you have performed purposeful research and discovered your ideal market you should have also learnt the type of information your particular audience will be looking for. Now it is up to you to provide this content and ensure it is better than that offered by your competitors. Research is not a one time deal. You should be continuously observing the competition and finding out what they are blogging about. Improve on their posts and provide more in-depth information. Study the latest trends relevant to your market by using statistical tools like Google Trends. By providing topical content that offers readers true value your business blog will increase in authority and encourage customer trust and loyalty.
3. Never Underestimate The Competition
You may have found the perfect untapped market – a market that has minimal competition but enough interest to still be profitable. Now is not the time to sit on your laurels and think you have it made. There may not have been much competition when you did your initial research but that will not last forever. What is certain is that if you have found this market nirvana, it won't be long until some more businesses discover the very same market and decide they want a piece of your pie.
A successful business blog is one that plans long-term, one that is always searching for ways to improve and adapt. Never be satisfied with reaching top spot – now you have to keep it. Be prepared to challenge yourself and offer readers new and exciting content. If you have managed to overtake the competition, carry on driving forward and extending the distance between you and your nearest competitor. Don't allow anyone the chance to catch up and make it impossible for any new up-and-coming rival to compete on your level. Continuously strive to do better and you will ensure your blog is successful and profitable long-term.
Research, Commitment, and Originality Equals Business Blog Success
Never underestimate a business blog. Firstly, don't underestimate the work involved in creating a successful, quality blog. Secondly, do not underestimate the value and profitability that a blog can bring to any small business. Blogs offer a business the chance to connect with customers and to encourage interaction. Improved customer relations are vital to future growth.
A good business blog should be part of any effective marketing plan. If a small business doesn't have a blog it needs to get one. Then it needs to avoid making the highlighted mistakes. A business blog can drive sales, generate leads, and build brand recognition so it deserves some careful pre-planning, creativity, and methodical dedication