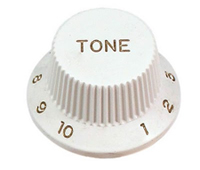 We've already established that guest posts are a great way to beef up your blog's content. But there is a trap…
Even you are fortunate enough to have the best writers in the world contribute guest posts to your blog, it is rare to get a well-written article that also matches your blog's tone. It's this tone – the vibe and tenor of your articles – that helps set you apart in an overcrowded blogosphere. Consistent editorial tone is an essential component of success; you need look no farther than TV, moves and magazines.
Here are a few ways to ensure that your blog's tone is consistent.

* If you accept guest posts, make it a requirement that the writer attempts to mirror the tone you have set. Make their life easier by providing a link or two to previous content that hits the mark.

* Establish with the guest poster that you have the right to edit as you see fit. As a blog editor, part of your process should be to address tone be re-writing posts as necessary. Without a consistent tone, you are just another blog.

*If a blog post, either written by you or someone else, does not have the tone/edge/bite you require, then do not post the blog. Subscribers expect consistency and new readers need to see what sets your blog apart.

* Establish a bullet-point list that serves as a "tone recipe." For example:

– Sarcastic
– Controversial
– Conversational

Keep it handy and consult it before you hit the "publish" button.
If you do decide to publish a post that is uncharacteristic of your blog, let your readers know at the start. Sometimes giving the guest blogger credit is enough – sometimes it's not.
Can you describe your blog's tone in three words? If so, please share below. If not – you have some homework!
After working for FOX News and MTV Networks, Andrew G. Rosen founded Jobacle.com, a career advice and employment news blog. He is also the author of The Exit Guide: How to Leave a Job the Right Way.