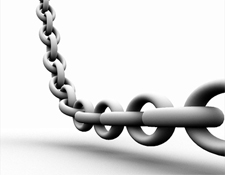 Linking to your website, from another site is the natural way in which the Internet is connected. When you think about it, regardless of where you start and where you end up, some sort of hyperlink brought you there and no doubt they will serve as a medium when departing the webpage.
There are many ways you can build links to your site. Ones we all know include:
Commenting on relevant and niche blogs
Writing articles for article directories
Adding your site to web directories
Commenting on forum posts
All of these methods provide reasonable links back to your site, but many of these will be from sites that neglect to offer you a 'follow' link, are not accepted or don't include your key phrase/word amongst others factors that may reduce the SEO benefit to your site when compared with a link containing your key phrase on a respected site that is 'dofollow.'
Many of the above tactics have worked over the years very successfully, however it is evident that the value that some of them offer to the Internet community as a whole is negligible.
Unexploited or Untapped Methods of Linking
Guest Articles
Guest articles, like this piece provide mutual benefit to both the blogger (me) and the webmaster by way of publishing quality content to another website and gaining an anchor link back to your website or deep link to content. Quality content can quite often drive traffic to your site as well as providing vital link juice and make a name for you as an author.
Addition to lists
When looking for competitors or doing some analysis of your competitors you may well find lists in which contain your competitors sites in a 'top 10' or 'tbe best' list. Why not contact the webmaster and request inclusion? At least 30% of the time this has worked for me, if this doesn't work just add a comment. What have you to loose?
Broken Links
When doing your usual link building routine, keep an eye out for links that may be useful for your own site. If a hyperlink. Error messages are usually of the 404 variety, meaning the page may no longer exist. Contact the webmaster and let them know the link has expired or is unreliable, and that you contingently have a suitable replacement.
And now that you know about a few of my secrets,  go forth and implement or at least consider adding these tactics to your campaign. It's unlikely as you probably already know, that you will see instant results, but more of a gradual measurement of success over time would be observed. When writing to a fellow webmaster, read what you have written back, does it interest you? Would you reply or make an effort for this person? If the answer is no to either of these questions, I suggest you rewrite your proposal in a way that it isn't just another generic request or spam e-mail.
Last but by far not least, quality and valuable contribution to the topic in question will give you the largest chance of successfully obtaining links, attracting new visitors and moving up the search engine ranks.
Guest Author: This Guest Post is by Isaac Bullen who writes for The Caring Host who provide Green Web Hosting solutions and provides a fair hosting guarantee to their customers.