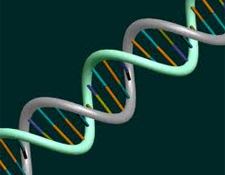 Trait: A distinguishing feature of your personal nature
As someone who hires bloggers on a regular basis, there are certain traits that I look for. Of course there are the obvious skills: good writing, command on the English language, proper grammar. But there are other traits that come in handy…
What I look for in a blogger…
CREATIVE THINKING. Coming up with unique angles and ideas for blog posts is an important trait for a blogger to have. With so many bloggers flooding the Internet, I find myself drawn to the folks who are able to breathe new life into old subjects. As a blog manager, this eliminates the pressure of having to come up with hundreds of blog post ideas a month.
A NATURAL RE-WRITER. Since there are only so many new ideas, a good blog writer should have a knack for identifying interesting posts on other blogs and be able to to re-write the content in their now unique style and tone. They should also be able to find press releases within their niche and give their take — all while publishing the post in a timely fashion.
A GOOD COMMUNICATOR. Different blogs call for different tones, but one constant is the fact that good bloggers are able to speak to be people; not above them or below them, but be able to speak WITH them.
I also tend to hire bloggers back for repeat work when they are good communicators. This means they are responsive to emails, honest about delivery dates, and willing to ask questions when given an assignment.

SOMEONE WILLING TO EXPERIMENT. Good bloggers are willing to take chances. Anyone can pound out several hundred words before deadline, but the bloggers I want to work with are willing to try new and interesting tactics within their posts. Perhaps a career advice post turns into an open letter from your keyboard. Maybe a post features hand-drawn illustrations instead of stock photography. The possibilities are endless.
I look for other qualities as well, such as optimism, critical thinkers, and bloggers who have a successful track record in growing readership. Any traits you'd like to add to the list?
After working for FOX News and MTV Networks, Andrew G. Rosen founded Jobacle.com, a career advice and employment news blog. He is also the author of The Exit Guide: How to Leave a Job the Right Way.