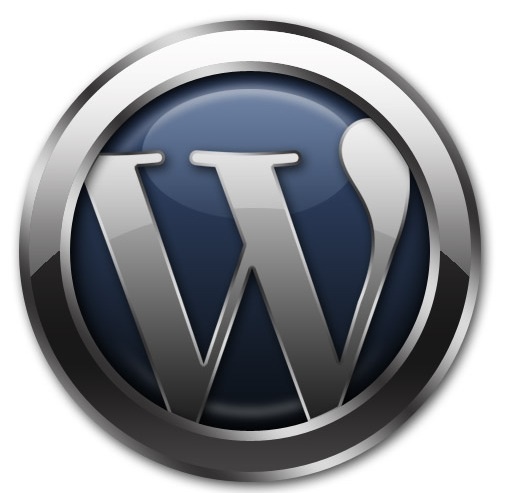 If you were to survey the vast majority of WordPress compatible hosting companies, you would find that most (if not all) of them could be classified into one of four different categories.
While each category has its own advantages and disadvantages, users should careful to choose the host that best fits their needs (whether those be financial, security, freedom, etc.) before launching your blog to the world.
Although everyone has their own bias (including yours truly!) over which option is the best, here is a "brief" guide to help those of you new to the world of WordPress, as well as for the many considering adopting it as your preferred platform.
Urban Cities (Generic Hosting)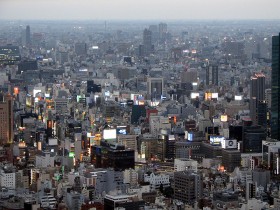 Often known for their generous offers of unlimited hosting, generic hosts can be an excellent way to test out WordPress without sacrificing a large sum of money.
Aside from price one major advantage of generic hosts is their size, as the hosting company's embrace of other software platforms (like Joomla, Drupal, various forums, etc.) helps ensure that the company won't disappear overnight due to lack of paying clients.
While generic hosts tend to have a longer record of existence when compared against the latter 3 types, they also tend to care more about keeping their server up than your blog's performance.
Security can also be a major issue as hackers may upload corrupted software to the server in order to hijack their neighbors blog (which unfortunately could be you).
While many generic hosts have beefed up their security recently, users desiring more support may want to consider the latter alternatives.
Gated Communities (WordPress SaaS)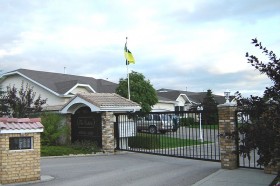 Although technically still considered "generic hosting," WordPress SaaS (Software as a Service) companies use the resources of a generic host and then customize the servers in order to help make them WordPress friendly.
Companies like BlogOnCloud9 and Page.ly fall under this category as they depend upon resources of RackSpace and Fire Host, respectively, instead of running the entire hosting experience themselves.
While they tend to be much more expensive than generic hosts, the advantage of using WordPress SaaS is that you benefit from the stability of a large host coupled with the specialized service that every WordPress user needs.
The only disadvantage of using a WordPress SaaS is that your blog is potentially vulnerable to the same security problems of a generic host (note: so make sure you research the hosting company behind them!).
However if your blog is down via a hack or nefarious plugin, the WordPress Saas should be able to help you restore your blog very quickly.
WordPress Suburbia (WordPress Only Hosts)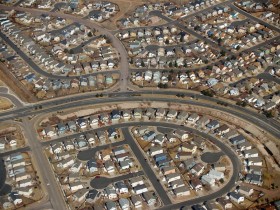 Unlike generic hosts or WordPress SaaS companies, WordPress only hosting companies only allow WordPress sites to run upon their servers.
Companies like HostCo and PressHarbor are excellent examples of WordPress only hosting companies, with many more popping up later this year.
These companies tend to be much more expensive than either generic hosting or WordPress SaaS, although blogs hosted upon their servers tend to run much faster than their rivals (at least from my tests) making them perfect homes for high trafficked sites.
While security upon WP only companies is top notch, most WP only companies do not boast a long record in the hosting industry, potentially making them riskier bets than a decade old generic host.
Thus far many of these companies seem to be either profitable or backed by venture capital (so they shouldn't disappear overnight), although you should consider researching their profitability before launching a blog upon their servers.
WordPress "Free Hosters"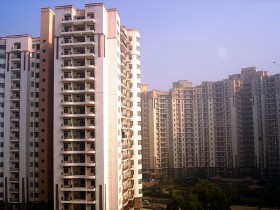 Unlike the previous three types of WP hosts, WordPress "free hosters" allow users to host their blogs for free, but only if one is willing to surrender a large amount of control regarding their site.
WordPress free hosters are great for users who would rather not be bothered with upgrades, maintenance, backups, etc. and who just want to focus on creating content.
The best examples of a WordPress "free hosters,"  are Blog.com and WordPress.com (the latter which is run by Automattic) which like a land lord handle all the technical details behind the scenes as long as users are willing to abide by their rules.
Although WP free hosters offer users the ability to customize their sites appearance and even use a custom domain, most charge users a small fee for the privilege of customizing a theme (via CSS) or using in house media tools for video and audio.
Despite being much more restrictive on what features are allowed to be used by their users, WordPress free hosters are much more secure than the previous 3 types mentioned earlier, due to their strict control over what runs upon your site.
Which WordPress Host Do You Prefer?
Although I would personally recommend a WordPress SaaS or WordPress only host for your blog, it is always wise to do your own research before picking a host.
For those of you who blog upon WordPress, which hosting type did you select for your blogs and why?
Image Credits: Tokyo via Wikimedia foundation, Parihav, Suburb by David Shankbone and Apartment building by Deepak.
Author:
Darnell Clayton
Darnell Clayton is a geek who discovered blogging long before he heard of the word "blog" (he called them "web journals" then). When he is not tweeting, Facebooking, or blogging about space and his beloved iPhone, he enjoys running, reading and describing himself in third person.