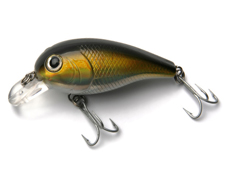 Good content still sells and is one of the most effective ways to attract valuable links to your site. It is imperative to understand that most people venture into the cyber world looking for information on a plethora of topics, so when you offer informative articles not only do you please your visitors and get more link backs but also you establish a reputation for yourself as a niche expert. When writing link bait articles, it is essential to remember that while what you write is important, how you write it will add chutzpah to your content. So, here are some tips on how to write link bait articles that will keep your readers and the other webmasters coming back for more.
What should you do?
Spice up your articles: A very important contention when writing link bait articles is that most of the stuff that pen will already have found its way on the internet, so you need to ask yourself the crucial question, how can you make your writing stand out?
There are three key elements to remember when writing a memorable article that others will reference in their own writing…
* Make it entertaining
* Use lists if possible because they makes things simpler and easy to understand
* Offer detailed information.
As a matter of fact, the more in depth the article, the better will be its chances of being used by other webmasters and writers.
Originality is exciting: The term originality has garnered a new meaning when it comes to online information, given the sheer amount of data available in the cyberworld. So, you can be sure that you will need to work really hard to ensure that you offer something original and exclusive. If you feel that the Internet abounds in information on the niche, try to use a unique effort; for instance, you could add links to a lot of useful tools and resources in your own article. You would be surprised at how many people would be happy to reference your article just to get to the resources and tools all mentioned in one place. You will find that putting a fair amount of effort into research will quickly get you an unexpected fan following with several regular readers.
Style is still important: Presentation is the key to an attractive article; after all, few people would like to rack their brains with information presented in half a dozen fonts of varying sizes and colors. So, aesthetic appeal does matter even when it comes to your articles; choose something that is nice and easy on the eyes, some time tested tips include:
* Using pictures to break up a long article
* Throwing in a video or two if possible
* Using H1, H2 tags
* Incorporating lists where applicable
* Changing the color of the header tags from the text of the article.
Try not to be lazy with the formatting of your article because it is a sure fire way of turning off your readers.
Does size really make a difference? Most individuals who are trying to write an impressive link bait article ponder over the appropriate size. After all, it is only natural to wonder about what would be just the right word count that will inform without boring and seeming painfully lengthy.
Although there is no hard and fast rule about the size of an article, ensure that the information is offered in a chronological order and that there are no repetitions. Also, make sure that you do not include fluff or redundant phrases which needlessly stretch the work.

Research and research some more: There are simply no easy ways to write an article that do not involve the mandatory research. To reiterate the point made above, a well researched article is a reader magnet that can get you scores of links just because its so good, without any fanfare involved in the equation.
Titles: Much like the trailer of a movie, your title will make or break the chances of your article. For instance, would you really be interested in reading an article titled "Gardening Tips or Gardening Made Easy"? Are they simply not too clichéd? However, you will certainly sit up and take notice if the title reads "10 ways to double your gardening yield" or "Read This and Save Your Garden Today!".
Live up to your promise: Since a catchy title entices your audience into reading what comes after, it is akin to a promise and the last thing you want to do is disappoint your readers by offering fluff. So, make sure that if the title grabs the attention of your readers, the body of the article is full of valuable information. After all, your readers have chosen to spend their valuable time reading your work, so you need to give them something that can be taken back home.
Give credit: Not all readers will be able to spot blatant instance of plagiarism; however, the search engine crawlers will certainly not be thrilled. If you want to use the ideas of a writer, ensure that you give him/her proper credit for their work.
Deep-linking: There is certainly no dearth of unscrupulous elements lurking online who will have no qualms about republishing your work verbatim. By deep linking into your existing archive of articles, you can ensure that you at least get some back links for your efforts.
Link back: You should also link back from the future articles that you write. Although you may have to vary the anchor text, using the title of the bait or relevant keywords, back linking will help your site to cement its position as an authority on the subject.
Why not use social media marketing: Social media marketing is a fantastic way to promote your link bait articles. Using your work on social news and bookmarking sites will help you to garner the attention that you need. However, you need to understand that many sites do not appreciate authors posting their own work, so you will need to have a bunch of social media friends who can oblige you.
Finally, it is crucial to understand that a thick skin will not get you anywhere in the world of link baiting. To put it simply, there will be times when people will appreciate your work and there will be some who will hate it and will not hesitate to let you know about how they feel through their comments. It is imperative to look at every comment as a feedback and to let the truly nasty ones slide over without creating a dent in your ego. Just remember that while it is not possible to please everybody in life as long as you get most of them, the effort has been well worth your time and hard work.
Visit my web marketing blog for more traffic generation tips. In Addition to insightful tutorials you can find there unbiased reviews of best rated article submission software.