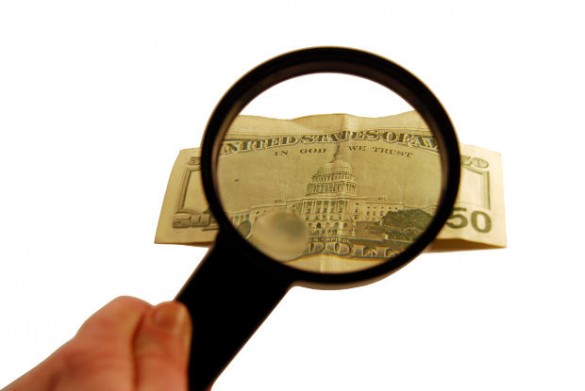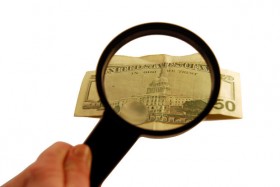 As a blogger, for the vast majority of your readers, you are just a virtual presence, someone that they know solely through their words, videos and other media. It's the nature of the Web that, unless you do a lot of touring and conferences, for most you'll just be a name/face on the computer screen.
But while that's just a part of being on the Web, it is something of a limitation we all face as well. People, for the most part, don't form emotional bonds with people that they don't talk to and don't see in person. This is part of why many seem to care so little what happens to others they meet over the Web but, on the flip side, it means that people are very slow to trust others online.
But, as a blogger, trust is essential. If people don't trust you, your site and your information, they aren't going to become recurring visitors, they aren't going to participate in your site and they won't link to you or otherwise spread the word about what you are doing.
Without trust, your blog is almost nothing. But while earning trust online requires tons of hard work, dedication and consistency in producing high-quality content, losing it is simply a matter of making one fatal mistake.
One of the easiest ways to lose earned trust is to fail to properly disclose any freebies, gifts or relationships that may have influenced your opinion. Once people believe your views to have been tainted, it is almost impossible for you to regain that trust.
However, this is a pitfall that goes beyond the trust of your readers and, thanks to recent guidelines, also becomes a legal issue. Failing to disclose conflicts, especially repeatedly, could land you in hot water in the U.S. and do far more than ruin the hard work you've put into your blog.
The Pitfall
Back in October of 2009, the Federal Trade Commission (FTC) announced an update to its guidelines for endorsements targeted at bloggers and celebrity endorsements online. The goal, according to the FTC, was to update existing endorsement guidelines for the Internet age.
However, the revised guidelines were still very controversial. Among other things, the guidelines asked that bloggers disclose if they received a free sample of a product for the purpose of review, had any established relationship with the company involved or were paid money for the review.
That being said, the FTC did say it wasn't planning on suing bloggers for not disclosing a single freebie or relationship. Instead, they were going to target bloggers who were repeatedly engaging in deceptive behavior and would consider this as part of their case.
Still, the FTC and the controversy surrounding the revised guidelines raised a great deal of awareness about disclosures and started, or at least ratcheted up, a dialog about the roles of disclosures in blogging. Though few were happy about the FTC's involvement, most agreed that disclosure, at least where there is a reasonable expectation that the review or article is unbiased.
And that, in turn, is the bigger issues that bloggers face. Readers expect to be informed of conflicts and, when they aren't, they lose hard-earned trust in their bloggers. A simple error in disclosure, even if the conflict didn't have any effect on the article it was in, can erase years of hard work building trust. With trust being such an important and scarce commodity online, it can be a devastating blow for a site.
Considering that it is such a simple pitfall to avoid, it's one well worth being aware of and taking steps to prevent.
How to Avoid It
Most bloggers, realistically, don't have to worry about this particular pitfall. If you don't review a lot of products and stick mostly to news, events in your life and so forth, you probably won't find yourself in a situation where you have to disclose anything.
Even if you do write the occasional review, so long as you purchase the product yourself and give an honest opinion of it, there won't be much issue there either. The problem only arises with bloggers who receive freebies to review, have worked with companies that they are reviewing or, worst of all, are doing undisclosed paid reviews.
Still, given how serious these issues are and how even the perception of bias can hurt the trust you've built up, there's a need to take extra steps to avoid any potential problems.
Create a Disclosure Policy: If you write a lot of reviews or are thinking about getting started, it's probably a good idea to write a disclosure policy. If you want, you can generate one online and simply add it to your site as a page.
Disclose All Possible Conflicts Clearly: When choosing what to disclose and what not to disclose, it's best to disclose too much than too little. For example, if you worked for a company at one point years ago, it may be best to disclose that even if the job you had has no relation to what you are reviewing.
Don't Hold On to Review Items: Generally, if you accept freebies for review, it's considered best practice to not keep products or copies once you've completed the review. Electronics and other expensive items are usually returned the company that provided it while books can be donated the library. This might not be an issue if you do reviews rarely and only for inexpensive items, but you don't want to be seen as someone who stocks their home with tons of free review items.
Don't Participate in Shady Programs: Paid review programs, much like paid tweet programs, are generally frowned upon by bloggers. Not only do you have to disclose such relationships, but the mere fact you work with them hurts your reputation. It's not worth the money to be a part of something widely seen as shady and underhanded.
All in all, it comes down to being honest with yourself and your readers. If you can do that, you'll probably be fine, both legally and ethically.
Bottom Line
Though it might seem awkward to disclose your potential conflicts and as if you're making it so that others will trust your opinions less, remember this: Failing to disclose a conflict, if discovered, kills trust between you and your readers, proper disclosure, however, builds it.
If you disclose a conflict and then go on to give an honest, unbiased review, your readers will see that and respect it. If you don't disclose the conflict, no matter how unbiased your review is, if the conflict is later found out, it destroys not just the trust they have in you, but the faith in your opinion on that article.
In these matters, it is not enough to simply be right, one has to show they are right. The best way to do that is to disclose conflicts every time they come up, even if they don't really affect you.
If you do that, the FTC won't bother you and your readers will respect you that much more.