Are any of your blog posts receiving any comments yet? If you are now writing your 57th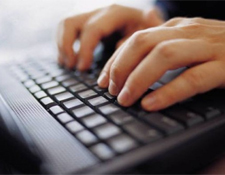 blog post and you have yet to receive comments from your readers, you may have a big problem. Consider the following tips to help your blog posts gain or attract comments from readers.
Know and find your audience
Before knowing who actually leaves comments on your blog, find your niche, target audience, or target market first. This is the first door you should open when expecting comments. When you connect with blogs and people with the same passion as yours, the possibility of getting comments is higher.
Write with conviction and commitment
There's a big difference between the posts of a passionate and a dull writer. There is no point in reading and commenting on a boring blog post. Put your heart into your writing and readers will be attracted to your posts.
Update your blog every day and reply to their comments
Update on a regular basis. Coming up with blog posts is like writing an article for a magazine. No one wants to read about same old topics every day. You don't have to write a new post every single day; just show them that you exist by replying to comments and participating in threads. The more you answer their queries, the more they are encouraged to comment on your posts.
Write like a novelist
I am not saying that you have to use characters and seamless plots to spice up your blog posts. Write with continuity and let the readers know that you really are writing the post. You can mention some ideas from your previous posts by linking to the posts. Quote from old blog entries. This may encourage readers to religiously follow your blog's post updates. By doing this, you can expect tons of comments from readers asking and pleading for your next blog post.
Enable your blog's 'Comments' section
And last but not the least, activate your blog's 'Comments' feature. Deactivating this feature would, obviously, prevent blog readers from posting comments on your entries.
Guest Bio: Warner is interested in the Net and Computers. I find SEO a facinating puzzle so of course work for an SEO Reseller, Endless Rise.