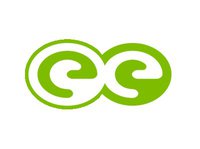 Cleeng (which we reviewed in December) has recently exited their private beta and is now available for the WordPress masses to try out.
Perhaps best described as an "iTunes for blog content" service, Cleeng allows bloggers to hide part of their content online which users can unlock by paying an inexpensive fee (between $0.15 USD and $0.99 USD per article).
Although similar in many ways to a traditional pay wall, Cleeng allows bloggers to monetize their content without sacrificing ad revenue, providing WordPress fans with another alternative to monetize their sites (as explained in the video below).
Readers can easily create an account by using their Facebook, Google or Yahoo! account, although unfortunately there doesn't seem to be a way to register via one's Twitter account (at least not yet).
Bloggers can choose to hide content ranging from text, images or even video, which may help compensate those of you with higher than normal expenses (especially when it comes to creating quality videos or images from scratch).
In order to help readers judge whether hidden content is worth paying a few pennies for, Cleeng is introducing a rating system which allows readers to gage the quality of the article, as well as seek a refund if the hidden content was poorly written.
For those of you who write upon non-English blogs, you'll be disappointed that Cleeng does not support other languages yet, although the team is seeking community help in order to translate their service into other native tongues.
Cleeng is currently only available for self hosting WordPress fans via their plugin, although the company is also planning on launching public modules and extensions for Drupal and Joomla users in the future, respectively.
Author:
Darnell Clayton
Darnell Clayton is a geek who discovered blogging long before he heard of the word "blog" (he called them "web journals" then). When he is not tweeting, Facebooking, or blogging about space and his beloved iPhone, he enjoys running, reading and describing himself in third person.