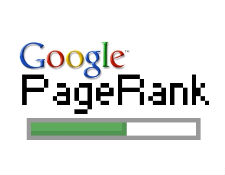 The last time that we saw Google update its pagerank tool was back in April of 2010 and leading up to Christmas and New Year most of the blogging community thought that Google would update it on December 31st as this is what they did last year. (Note that already I am referring to bloggers and not the SEO community.) When the date came and passed and people frantically punched in their site to find the pagerank was unchanged and then the worries really started to show. However whilst there are people running around panicking over this let me explain why it is likely that Google might never update the pagerank bar ever again and why you don't need to worry about it.
The SEO View
As an SEO obviously my views on this side of things are a bit opinionated, however I am a blogger and internet loving junkie too so I guess you could say I can look at all of this from the other side of the fence as well. My suspicion since October(6 months after the update in April) was that Google were not intending to update their tool again and sure enough now looking a further 3 months on there has still been no sign of any update. My personal view is that Google will never update the tool again but that isn't to say I wouldn't say no to an update!
The Google View
Google know for a fact that SEOs use the PR tool to decide if a site is powerful or not and make judgements on whether or not to place their links on a site. Of course removing the PR bar is going to discourage some SEOs from Black Hat methods but is it really going to stop anyone? Don't forget there are hundreds of ranking factors that a half decent SEO is aware of. Sure it might take slightly longer  to assess the power of a site but it won't stop it from happening. Don't forget there are other tools out there to replace it such as MozRank that do pretty much the same thing.
Who is to say that because you are judging a site for its PR that you are planning on putting a "dirty" link on the site? Would it be wrong for me to target a PR 9 blog for a post that took me hours to research and write or would it benefit both me and the blogger and start a relationship that would perhaps carry on for years?
It can easily be seen from both sides.
Bloggers' View
The bloggers' view on PR is often the one that Google ignores but I feel it is one of the most important sides of the argument. A blogger will work very hard on Alexa Rank and PR to make their blog more powerful and in the eyes of most bloggers the higher the PR, the better they have done with the site and the more motivation they have to keep going. This is something I myself look for in my own blogs and back in the day it was very rewarding to see you move up a notch in PR. The chances are many bloggers out there are unaware of the other ranking factors of a site so if Google do decide to cut out PR then it could dishearten a lot of fantastic bloggers out there.
Light At The End Of The Tunnel?
Having browsing some of the Webmaster Central help forums recently I discovered a comment from a Google Employee that states that perhaps there is still hope for the PR tool. You can find the full comment on the address underneath this text but here is a small snippet from the reply.
"We do update the Toolbar PageRank regularly, even if that's not as regularly as some of you wish. I agree that it would be nice to have it updated more frequently. Given the time since the last update, I imagine you'll start seeing another one in the near future."
Of course by regularly they can't mean externally because we haven't seen anything in nearly a year and he did confirm earlier in the comment that the internal pagerank that Google have is constantly being updated (we already knew that though right?). He also goes onto say that the Google PR tool is just one search metric out there, listing a couple of other Google (surprise, surprise) products out there that you can look at.
Although it would seem that Google are perhaps working on an update it would also seem that if this Google employee is anything like Cutts that you should question every single word he put down and find the hidden meanings within to find the real answer within the text.
Don't forget that Google PR is just one measurement on a site, and to list a few, you also need to look at your inbound/outbound links, the Alexa rankings and if you own the site and how users are finding the site and if they are coming back (see GA for details on this). Don't discount other measurement tools like MozRank either.
Guest Bio: Ryan is a keen internet marketer working for a company that deal with car hire. If you fancy a follow you can find him on Twitter @ryanogs.