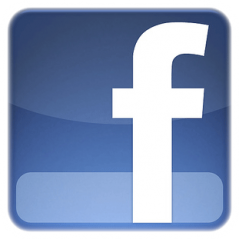 As many of you are well aware of, Facebook has launched their own commenting system which enables readers to comment upon your post without having to sign up for yet another user account or retype their name to identify themselves.
With major blogs like TechCrunch and GigaOm embracing Facebook (wholely if not partially), many bloggers are wondering whether outsourcing their comment section to the social network is a good idea or not.
While I'm personally in favor of not outsourcing one's comment section to the social giant, here are a few reasons why you should (as well as should not) power your discussion threads via Facebook.
No Room For Trolls And Spammers
With Facebook's heavy emphasis of real identities, readers commenting upon your articles will be forced to use their real identities which reduces random outbursts from anonymous cowards.
A few obnoxious trolls may also think twice about posting threats (which are usually an issue during controversial topics) as they could face serious repercussions in the real world.
It may also help reduce comment spam from robots as well (although human spammers will probably thrive under the new system).
More Traffic Plus More Comments?
Every time a reader comments upon your post they have an option to share your article upon their wall.
This may inspire more of their friends to visit your site, brining in not only more traffic but also more loyal readers in the long run.
With Facebook boasting over 600 million users, bloggers may see it as another way to reach out to new readers for free without having to rely upon (or rather fear) Google's ever changing page ranking system.
Losing Community Control
The one major setback about Facebook's commenting system is that Facebook owns your community as they company has yet to provide a way to export those comments just in case you want to leave their walled garden.
This is in contrast to other third party commenting systems (like Disqus and InstenseDebate from Automattic) who allow you to export your comments elsewhere just in case you are unsatisfied with their system.
Once your Facebook comment threads reach a certain size, blog owners may find themselves unwilling to ditch Facebook out of fear they might lose access to their community.
Alienating Readers
Despite Facebook's massive size not everyone enjoys using the social network, and by embracing Facebook you may silence current (as well as future) readers from voicing their opinion upon your blog.
Worse by implementing Facebook's commenting system you may prevent readers from contributing to the discussion as many companies and public libraries have started to restrict access to the social networking giant.
Should Bloggers Use Facebook's Commenting System?
If Facebook creates a way for users to export their comments elsewhere (even if they stripped out the Facebook links to readers account) then embracing them would be an easy pill to swallow.
If Facebook in the future does make comments exportable in the future, would you consider using it? Or would you still choose another third party system (or native comments) instead?
Author:
Darnell Clayton
Darnell Clayton is a geek who discovered blogging long before he heard of the word "blog" (he called them "web journals" then). When he is not tweeting, Facebooking, or blogging about space and his beloved iPhone, he enjoys running, reading and describing himself in third person.